GSDs in the News
Are you looking for information on GSDs in the News? How about the latest in German Shepherd Dog news stories and articles?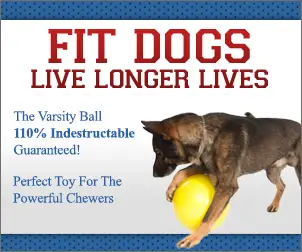 Have you ever noticed just how hard it is to keep on top of the latest stories? Because of that very thing we've decided to work toward making things even easier for you.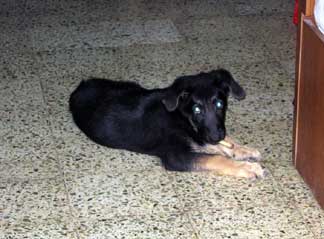 I know how short we all are on time, so here is an automatic news update system for you and all about the GSD and GSD's in the News right now.
And all in one place! No more hunting all over the web for interesting articles, great news and fun stories about the German Shepherd Dog - here are new stories all the time - GSDs in the news.
This information will regularly update itself with the most up-to-date information, stories and articles all the time, so please check back for updates often concerning GSDs in the news.
More GSDs in the news
The world's loudest dog is a German Shepherd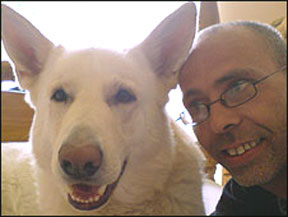 If you thought your neighbor's dog was noisy, try living next door to Daz, a four year-old German Shepherd, who has just been named loudest barker by the Guinness World of Records. According to the BBC News, Daz's bark was recorded at 108 decibels. Just to put that into perspective, the decibel level of a jet plane 100 feet away is 130. Daz is one loud barker - Woof!
Daz's owner, Peter Lucken, said the following about his dog's bark, "It's a powerful bark but I didn't think it was that powerful…..he doesn't do it excessively." Lucken goes on to say, "To me his barking is just normal, run-of-the-mill dog barking." Interestingly, his neighbors don't feel the same way.
As reported on the BBC News, Lucken's neighbor Denise Parker said, "I hear him sometimes when I'm watching television, but he only barks when he hears someone and he's trying to warn them away." I guess that's not such a bad thing to have a guard dog in the neighborhood that can alert all of the neighbors.
If you think Daz is a vicious dog, think again. His owner reports that when the postal carrier puts the letters in Daz's mouth (when the front door is open), Daz drops them in order to get a hug. Aw, how sweet but I wouldn't let any would-be criminals know about the German Shepherd's soft side.
Source: BBC News


GSDs in the News: Nubs is reunited with Marine owner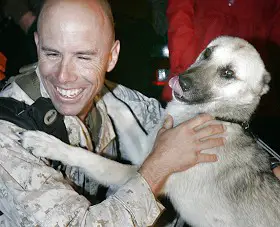 F-18 pilot returns home to canine friend from Iraqi war zone
By Kristina Davis
UNION-TRIBUNE STAFF WRITER
5:22 a.m. March 22, 2008
They spent months in an Iraqi war zone cementing a special bond.
But after more than a month of being apart, Marine Maj. Brian Dennis began to worry if Nubs the dog would still remember him, especially in a new place like San Diego.
Their reunion early Saturday at Camp Pendleton clearly showed otherwise.
The 2-year-old old dog, named for his two nubby ears, drenched Dennis' face with doggie kisses and said hello with excited whimpers.
"You remember that, huh?" Dennis said as he rubbed the dog's head.
Dennis, an F-18 pilot stationed at Miramar Marine Corp Air Station, was among several Marines to return home from a seven-month tour in Iraq early Saturday.
Among those who also returned was a group that fell in love with seven puppies and also had them brought back to San Diego. They plan to reunite with their new dogs at 3 p.m. at the Rancho Coastal Humane Society.
Nubs, a German shepherd/border collie mix, came to San Diego a month earlier after friends, family and complete strangers raised $3,500 for the dog's trip out of Iraq.
"It's almost like 'Lassie Come Home' in Iraq," said Dennis' mother, Marsha Cargo, who anxiously waited for the unit's arrival in the wee hours of the morning.
Dennis met Nubs in the Al Anbar Province where the dog ran wild at an Iraqi Border Fort. When Nubs was a puppy, an Iraqi sliced off most of his ears in an attempt to make the dog tough and more alert.
Another time, Nubs was stabbed with a screwdriver, and Dennis nursed him back to health.
When Dennis' unit, the Border Transition Team, moved camp 70 miles away, Nubs somehow tracked them to their new location two days later.
It was against the rules to keep the dog in camp, and friends jumped in to bring Nubs to San Diego.
"Once he found us there, it seemed like this was supposed to have happened," Dennis said Saturday. "After he walked all that distance, it seemed like he was supposed to end up in San Diego."
For the past month, Eric Sjoberg, one of Dennis' Marine buddies, has been caring for Nubs along with Dennis' other dog, Bogey.
Nubs has also been learning new tricks and how to behave in a different environment with some help from a dog trainer.
"After running two years out in the desert, he's got a personality on him," Sjoberg said.
Dennis said his first outing with Nubs will be a jog on the beach.
"It will consummate the whole journey, going from the sand of Iraq to the sand of San Diego."

GSDs in the News: Georgia German Shepherd
Earns Spot in Best of Show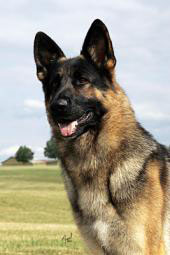 By PHIL KLOER
The Atlanta Journal-Constitution
Published on: 02/13/07
Georgia has a dog in the big show -- the Westminster Dog Show finals that will be telecast from Madison Square Garden Tuesday night on the USA Network.
Geneva, a 4-year-old German Shepherd bred and shown by James Moses of Carrollton, won best in her breed this afternoon, and will be among dogs shown competing for the best of the herding group, expected to be telecast around 10:30 p.m.
If Geneva takes first place in her group, she will join six other dogs competing for the top award of Best in Show.
Geneva, co-owned by Janet Lange who lives outside St. Louis, finished as the No. 1 German shepherd and the No. 2 herding dog in the nation in 2006.
The telecast begins at 8 p.m., with the Best in Show award expected to be presented around 11 p.m.

---
Read on about more GSDs in the news

Return from GSDs in the news to GSD Coat Colors


"There's facts about dogs, and then there's opinions about them. The dogs have the facts, and the humans have the opinions. If you want the facts about the dog, always get them straight from the dog. If you want opinions, get them from humans." -- J. Allen Boone