Advertise with Us at Total German Shepherd.com
Get your site or product in front of targeted visitors.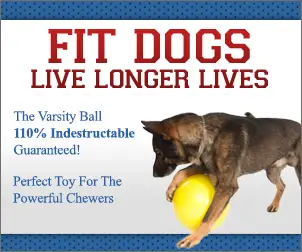 Advertise with Us at Total German Shepherd.com. Total German Shepherd ranks in the top 1% of millions upon millions of websites currently on the internet. And I'm sure you know that all of our visitors are searching for information on the German Shepherd Dog breed. By advertising with us at: total-german-shepherd.com, you have the ability to reach potential customers at the height of their interest in this dog breed!
If your business, product or website fits into our niche, then advertising with us at Total German Shepherd just might be a great opportunity for your business.
Benefits of advertising with Total German Shepherd
HIGHLY TARGETED TRAFFIC
Advertise with Us at Total German Shepherd.com - There are many offline ways for you to advertise your product or service related to the German Shepherd Dog. There are newspapers, magazines, TV and radio ads. But each of these types of advertising is now really ineffective, plus you have no guarantee that this audience will be interested in what you have to offer. But by advertising online you are guaranteed an audience that is much more interested in your dog related products or services.
By advertising with Total German Shepherd, you will be advertising directly to people who are searching for information about your topic. This makes them highly qualified prospects and highly interested in your topic.
Total German Shepherd received almost 56,000 unique visitors in March 2011. Each visitor is a highly targeted potential customer for businesses that have something to do with this wonderful dog breed.
Ad Options
Advertise with Us at Total German Shepherd.com. Total German Shepherd offers the following types of ads to suit a range of advertising objectives. If you don't see anything that suits you, please use the contact form below and send us your ideas.
Option 1: Become a site sponsor
Site sponsors will receive an ad on the top of the right hand column on every page on the site that uses the 3 column format (which at this time is over 350 of them) that is not a reader created page. This would include all other pages except those that are individually sponsored by readers.
The order of paid site sponsors' ads will be determined by how much each sponsor pays. For example, the highest paying sponsor's ad will appear at the top of the list, the second highest paying sponsor will appear second and so on. Prices will be negotiated with each advertiser on an individual basis.
Option 2: Sponsor a page
Your organization or business can sponsor an entire page on total-german-shepherd.com. This means that all other advertising will be removed and your organization will be the sole advertiser on that particular page.
You can place tower shaped ads in the right column, or use square, banner or in-text links. The price for sponsoring a single page will vary from page to page according to the amount of traffic that page receives. As such, a page that receives thousands of views per month will cost more than a page that receives hundreds of views, for example. Sponsorship of a page would require negotiation of a fair price.
Option 3: Buy ad space
You can buy ad space on any page and location on total-german-shepherd.com. For example, your organization might buy a 160x600 pixel ad for the right column of a particular page for 3 months or 6 months for a set fee. The fee would depend on the amount of traffic that particular page receives. Pages that receive a high amount of traffic will require a higher fee than pages with a lower amount of traffic.
Advertise with Us at Total German Shepherd.com - The most common ads sizes are 336x280, 160x600, 120x90, 120x600, 300x250 and 468x60. The length of time each ad will be displayed will also be discussed on an individual basis.
Instructions for advertisers
If your business is interested in any of these advertising options, please fill out the form below, including all of your relevant contact information, a description of your organization or business and the product or service you would like to advertise and which type of advertising interests you.
Advertise with Us at Total German Shepherd.com - Advertising space, terms and locations can all be negotiated and the options listed above aren't necessarily the only options that will be considered. If you have another idea that is not mentioned here, please feel free to offer it as an advertising solution and it will be considered. Pricing will be negotiated on an individual basis, but will be largely determined by the amount of traffic a page receives and on the location of the ad.
---
German Shepherd Breeders, Place Ad Here


---
Monthly or Yearly Advertising Terms
• We reserve the right to decline any advertising inquiry that does not fit our site.
• Prices are subject to change upon renewal.
German Shepherd Breeders, Place Ad Here

Return from Advertise with Us to More German Shepherd videos


"I once decided not to date a guy because he wasn't excited to meet my dog. I mean, this was like not wanting to meet my mother." - Bonnie Schacter, Founder of the Single Pet Owner's Society Singles Group