Build a Website? Yes You Can.
Do you want to build a website just for yourself? Maybe you're interested in building a site for your own website business?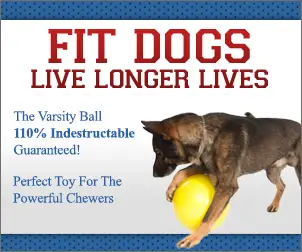 German Shepherds are my own passion and have been for as long as I can remember. Having been owned by, lived with and bred these dogs for well over 30 years I can honestly tell you that the German Shepherd is perfect for me.
And this is the very reason I wanted to create this site: to share my knowledge, expertise and passion with other German Shepherd fanciers, and all dog lovers in general.
I decided when I got the chance to do so I would build a website to share my knowledge with others. For this particular dog web site I use a web host called Site Build It (SBI). Just so you'll know, it does cater to beginners in many ways (which is great for the majority of internet users with little to no html skills) but is also very applicable to anyone with more experience website building experience as well.
And if you are a webmaster with all the skills needed to build a web site on a daily basis, Site Build It can work for you and all your clients, too.

SBI takes all the fear out of building a website by providing all proof, and all sorts of tools online - many more than you'll ever find anywhere else, and all easy enough for anyone to master if you decide to build a website for yourself.
Here you'll find an an excellent forum full of helpful SBI'ers willing to share their ideas and expertise, search engine ranking help, many design templates, monetization ideas for your site after it has been up and running for a while, analyzed page by page and so on.
Even though all the German Shepherd information that you find on this site is completely free, Site Build It has showed me how to earn a profit on my site using other methods such as Google ads, product sales, Kontera, affiliate programs and many, many other ways. So instead of going in the hole while maintaining this website, it actually returns a small profit for me each month - which is growing each month, steadily. FYI, this entire site is a SBI site.
What is SBI (Site Build It)?
Basically, Site Build It is a complete online business-building solution. The best way I can easily describe it is that it is like a GPS system for website building - step after step after step. And if you can follow directions, you can build a website! If you want to build a website of your own - this is just the beginning. Look at all these incredible bonuses you get when you join Site Build It:



Hosting and domain name registration for your website...




Search engine optimization...



Point and click site-building...


Automatic submission to the major search engines...



Electronic newsletter publishing, a blog and RSS feed for every site...



An ever-growing list of built-in tools, such as a form builder, link exchange program, multiple web page templates to choose from, spam and virus blocker, a helpful private member forum and multiple autoresponders - and that's just a few of the many benefits to start.

Here are just a few of the many things SiteBuild It (SBI) offers in their service to each and every SBI member:



This is exactly what I like about Site Build It. They OVER deliver!! SBI takes care of all those things you need to do as a website owner (and many of them behind the scenes for you without your having to do them yourself), offering their users a suite of tools and resources aimed at business building - not JUST website creation. Build a website for yourself using SBI and see just how easy it can be.
First, here's the bad news
about online business...
So here's the cold, hard, truth about online businesses. There is NO easy, fast, or short cut to success on the internet. Sorry, but that is the absolute truth. If someone tells you different, they are WRONG or lying. Believe me. Think about it for a minute. If it were so easy to do, then wouldn't everyone be an internet millionaire?
Sites like mine (and loads of others on the internet) would not exist, much less be successful, if I had not found a truly different kind of web hosting service a few years back called SBI - Site Build It. The success of your own website will not happen overnight so don't expect that to happen. SBI will provide you the proof of their success with many profiles of current SBI users.
You will have to work if you decide to build a website - a lot to make your online business succeed - just like in "the real world"! And if you are like most of us, you will have to do it all by yourself whenever you get free time to work on it. Click the link below if you would like to watch a short but detailed video about Site BuildIt, or click the tiny TV monitor to see another video directly from SBI.
Click here if you would like to see the new SBI video tour!
The Good News - Make Your Own Site
SBI (Site Build It) includes all the tools needed to create a website and it is so simple that even a beginner could use it without having to worry about any tedious technical mumbo jumbo, knowing a lot of html coding or having secret webmaster wizardry skills. Want to see a short video about SBI? Then click here.
Oh, and did I mention it is lots of fun to build a website? I truly enjoy all the work that I put into my sites and seeing results in the money that they are starting to generate for me each month. I really enjoy watching my website traffic grow from month to month, my Google PR rank rising, my Alexa stats increasing and more.
Let me remind you, SBI is not a get-rich-quick scheme; but the money WILL come and your site will grow if you simply stick to the Action Plan that SBI has so carefully laid out for all to read.
Just One Great SBI Success Story
Want more information all about SBI and how to build a website yourself? Below is one of my favorite Site Build It! success stories, Donna. Donna was a beginner herself as far as website building was concerned. but even without any prior experience she was able to achieve success with SBI! through her own website.
Donna, bought Site Build It! for herself and created her own website based on her own interests and passions. Based on the niche she chose, she began earning money each month after only a few months online. This just goes to show you that with lots of work, a powerful interest in your topic, passion, and SBI, that you can be successful and build a website yourself.
Feel free to watch a video made by Donna herself telling a bit more about her inspiring SBI story below...


Try SBI for yourself - Risk Free
Are you really serious to build a website all your own? Do you need ideas for a website? One good place to start your research is by thinking about your hobbies or interests and writing them down? What makes you happiest to read about, to make yourself, or to talk about to others?
Do you want to start a website of your own? Have you ever dreamed of having your own online business? If you have spare time and an interest in a topic that you truly love, or know a lot about, then I suggest you try it out for yourself. You might be surprised by the results.
Do you know a lot about a specific topic such as: Designer Shoes? Animals? Fashion? Birds? Gardening? Muscle Cars? John Deer tractors? Collectible Toys of the '90's? Comic book characters? You could build a website about anything.
Here's the secret, though - when you build a website make sure you are interested enough in this particular topic to build a useful, informative site about it - otherwise you'll get bored with it and quit before you become successful. Try SBI for yourself risk free and build a website all your own. If you would like to start your own online success story, start right now. Best of all, it comes with a money back guarantee so you have nothing to lose! You have the option to If you decide it's not for you, you can always cancel. Visit SBI to read their own 100% guarantee yourself.
With the help of SBI your chances of success are certainly much higher than any other hosting service. As always, feel free to contact me with any questions at any time that you may have. Good luck with your future online business.


Return from Build a Website to SBI Work at Home


Man is an animal that makes bargains; no other animal does this - one dog does not change a bone with another." - Adam Smith