Our SBI Story - if there is one thing our German Shepherds have taught us about, it's the power of learning and sharing...
And for that reason, we'd like to share our SBI story with you.
German Shepherds are our passion and have been for years. Having owned, lived with and bred these dogs for well over 35 years I can honestly tell you that the GSD is perfect for me and this is the very reason I wanted to create this site: to share my knowledge and passion with other GSD fanciers, and other dog lovers in general.
Now, with that passion and interest in mind I began my search on exactly the best way to share this information and the best company to create my website with.
Being curious and interested in learning more about internet businesses I have done a lot of research over the past few years. I have bought various courses from "Guru's" professing the ability of teaching you how to be successful. I have attended several conferences stating the same goals. Did they make me successful as an internet entrepeneur? What do you think?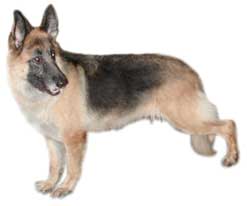 I too found out the hard way that you don't build an online business by simply putting up a web site. There is no "Get Rich Quick" on the Net that really works any more than there is in the "brick and mortar" world. The hype was just that, hype and no substance. So, I failed in several previous efforts. Even more so than in "the real world", I think you need an idea for a very specific audience when you are thinking of starting an online business.
Needless to say, I spent a lot of money and time in my previous efforts before now, most of which I can never get back, but I will chalk it up to a learning experience and as a comparison of what I liked versus what I didn't like or that simply didn't work.
Here is a short video briefly outlining my current web hosting partner and where I'm at today - click the graphic to see the new video.



How we created this website
I know you came here to learn more about the German Shepherd Dog, but I decided to add this section as well because I often get questions about why I give away so much information about the GSD for free. I love the breed and have lived with and been owned by them for well over 20 years. I want to share my expertise with others. It's as simple as that. But how do I do it?
Our SBI Story - the beginning. A year or so ago while doing research I found information about a business that had a lot of good buzz written about it, and not just from the company itself. These were all testimonials from current members talking about a tremendous all-inclusive website building, hosting, and marketing program that sounded to good to be true. I kept hearing the buzz surrounding it so I decided to try it out. Curious, I checked it out and found Site Build It! to be a fantastic, and overly unadvertised, opportunity. I am now glad I found that link that day AND followed up on it.
I created this entire web site using a web host called Site Build It. It caters to beginners, but is applicable to virtually anyone interested in starting their own website all the way up to the most techno-savy individual.
results for me.
I was really inspired by all the fantastic case-studies of regular every-day-people, just like me, who have used this all-in-one system, Site Build It!, to create a very successful business for themselves. Truly this is an affordable, risk-free, and all in one solution that shows you how to turn your hobby, passion, interest or skill-set into a truly viable online business. They are honest about what they offer - and there are no get rich quick promises!
Our SBI Story keeps going... Even though I offer almost all the information on this site completely free SBI has showed me how to earn a profit with Google ads and by adding other affiliate programs.
Click here if you would like to see the new SBI video tour!

Yes, I do give away a lot for free, but the reward does come back to me through these affiliations. So instead of it costing me to maintain this website, it actually returns a small profit, which is growing steadily from month to month.
Chances are that you probably found this site by using a search engine. SBI helps me with that as well. SBI helps me to build web pages that rank high in the major engines so I can get as much free traffic as possible.
I'm sure you've heard it all before, the proof is in the pudding.
Not a writer yourself? They do offer: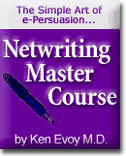 Click here and send a blank e-mail to receive The Netwriting Masters course... It's an intensive 5-Day e-mail course that shows you how to become an effective e-persuader.
Here are a few more to try for FREE for yourself and an opportunity to join a fantastic affiliate club.

When Make Your Site SELL! launched in 1999, it was instantly coined "The BIBLE of selling on the Net." It swept the Net. The strategies and techniques outlined in MYSS! laid the foundation for SBI!.
And now... It's FREE!
See for yourself...

Here are more SBI freebies in case you're interested. Feel free to try them out ...


Click here and send a blank e-mail to receive The Pricing Masters course... It's an intensive 5-Day e-mail course that shows you how to find the PERFECT PRICE for your product.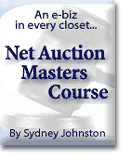 Click here and send a blank e-mail to receive The Net Auction Masters Course... It's an intensive 5-Day e-mail course that shows you how to start your own profitable auction business... and how to grow it super-big AFTER you empty your attic and basement.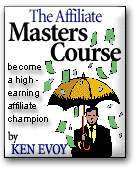 Click here and send a blank e-mail to receive The Affiliate Masters course... It's an intensive 5-Day e-mail course on becoming a high-earning affiliate champion.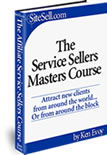 Click here and send a blank e-mail to receive The Service Sellers Masters Course... It's an intensive 5-DAY e-mail course that shows you how to attract targeted visitors from around the world or from around the block, and convert them into new clients for your services, each with a high lifetime value.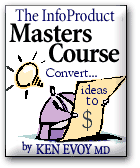 Click here and send a blank e-mail to receive The InfoProduct Masters course... It's an intensive 5-Day e-mail course on creating, producing and online-selling your very own infoproduct.



Curious about SBI? Want to learn more about our SBI Story? This lists a full in-depth description of many of the aspects of SBI not outlined any where else. Also, feel FREE to try, the which is the instruction manual that actual SBIers use when building their own websites! It is full of great tips and insights on website creation in general and is very easy to read and use in creating your very own online presence.


Am I successful?
If you're measuring my success by money, not as much as I would like to be - YET! But in other ways I am becoming quite successful - and so much more every month. My visitors to this site are growing monthly at an incredibly steady (and fast) pace, especially in comparison to ALL of the other sites that I've built in the past for myself using other web hosts, my account income is growing steadily each month.
And best of all, I now have 61 of my pages listed in the top 10 on Google for their keyword (22 are #1!), 97 are in the top 10 on Yahoo for their particular keyword (44 are #1!), 94 of my pages are in the top 10 (62 are #1) on Bing and I have 31 pages listed on Ask currently (17 are #1) for their keyword!
Best of all, all of this growth in my search engine rankings has occurred with NO PAID advertising of any type from me to MSN, Yahoo or Google! I base this fast growth on SBI's philosophy of content, content, content - and their great editing tools to check your page content with once your ready to upload.
Like many of my fellow SBIers I now earn a nice little income on the side, which should grow in time to give me more time to share with my dogs, family, friends...
Just so you'll know, I do proudly support this website by using affiliate marketing - meaning that every product link you click on earns me a small commission if you choose to buy something (except Google ads). These small commissions continue to fund this site and allow me to keep it up and running. Thank you for your continued support and all your purchases, comments, clicks and visits.
In the future, and with time, the income from my site should grow even further. It might take a few months, or longer, but with more work I hope to eventually resign from my present job, like many other SBIers have done and to have more free time to do the things I'd like to do - and whenever I want to do them.
If I can do it, so can you! SBI! is the best tool I've ever used - and has given me the best results so far. And all for about 82 cents a day! Talk about the steal of the century - Drink one glass of water a day, instead of a soda and SBI is basically FREE! And SBI also the gives the fastest and best results! I wouldn't tell you this if it weren't so.
Click here if you would like to see the new SBI video tour!

If you've got some spare time, you should try it, too. I wouldn't recommend SBI if I didn't use it myself. My best advice to you is to pick a topic that you have a personal interest in. Think about your hobbies or passions? This is exactly how our SBI story began!
Do you have a solution to any common problem that can help people? Do people come to you with questions about how to solve a certain problem? Are you a wizard when it comes to: Applying Make-up? Dating? Gardening? Antiques? Muscle Cars? Pet Tips? Collecting Things? The topic could be just about anything you know a lot about and are motivated to share with others.
Another plus - The host I use for this web site, SBI!, is completely risk free! SiteSell.com will give you a FULL refund if you decide that it's not for you, and there's no "trial period" or any tricks of any kind. SBI really is the whole package! But it does take time and effort. I wouldn't lie to you about that.
They can not only offer, but also honor a great guarantee like that, because they know they've got an outstanding product and the success stories like mine and many others to back it up.
P.S. If you are interested in SBI and have any other questions, you can ask them yourself, by clicking right here and speak to a real and actual SBI web site owner to get more info about questions that you may have before purchasing. I don't blame you. I did the same, myself. If you would like to know more about my experiences with SBI or more about our SBI story, you are more than welcome to contact me and ask any question(s) that you may have.
Starting an online business can be a great thing but first you'll need the best tools and a great idea. SBI! can help you with the tool part of that equation (believe me, they do over deliver!) and can even help you develop your ideas for an online presence.
Want to try and win a SBI website for FREE?

Order SBI for Yourself
If you have checked out all the free SBI information above you should well be advised how well SBI! over delivers on everything for it's customers. Whether you are an advanced pro or raw newbie, SBI! is THE single best way to achieve long-term, ever-growing success.
If you'd like to order it for yourself and join all the other SBI'ers who are out there working for themselves on the web, then:
Good luck in all your future endeavors, dog related, German Shepherd related and internet related, and thanks for visiting my little piece of the web.


Return from Our SBI story to German Shepherd Dog facts


If you can't decide between a Shepherd, a Setter or a Poodle, get them all ... adopt a mutt!" - ASPCA