Recommended by Total-German-Shepherd.com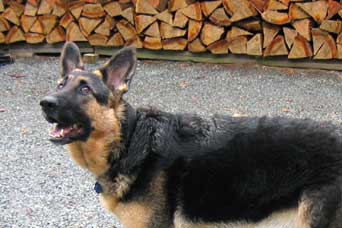 ---
On Sale for A Limited Time!
Show the world your German Shepherd spirit. Get your own limited edition, one-of-a-kind GSD T-shirt now before time runs out. 5 colors and many sizes available.
Click here to order now.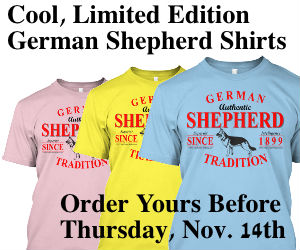 IMPORTANT: These shirts will only be available until Wednesday Aug. 13, 2014. So act fast. They make great gifts too, remember Christmas and the holidays are right around the corner! ;~)
Click here to order now.
---
New - German Shepherd Handbag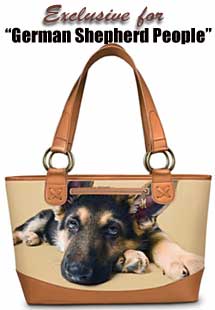 ---
Ask a Veterinarian Your Health Question
Are you worried about your German Shepherds health? We have recently joined forces with an excellent online service to offer all our visitors online dog health advice - directly from certified dog professionals.
You simply describe your GSDs health problem or ask whatever question you have and they will reply to you quickly. Fees are very reasonable and responses are very fast which is very important as well. Best of all, you do not have to pay anything unless you accept the answer to your question.

---
Do you want to start a website of your own? Have you ever dreamed of having your own online business? If you have spare time and an interest in a topic that you truly love, or know a lot about, then I suggest you try it out for yourself. You might be surprised by the results. You even have the option to try SBI risk free.


---
Return from Recommended GSD Products to Veterinary Secrets


"The world was conquered through the understanding of dogs; the world exists through the understanding of dogs." - Nietzche