Welcome to RooTube!
German Shepherd Video Sharing
Welcome to RooTube. Named for the way my German Shepherd Cera often barked at me to get my absolute and undivided attention - "Roo!"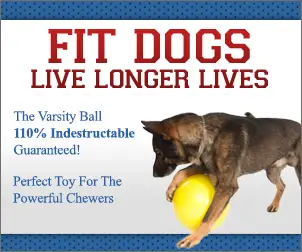 This is the place where our visitors can actually upload their own favorite German Shepherd videos from YouTube, Google, Revver and more. And if you have videos of your own GSD already on one of these sites, then please feel free to get the embed code and add them to our own site here.
If you have ever been on YouTube or any of the video sites, you know that finding any good videos can certainly be a pain in the rear - and really very time consuming too.
You often have to sift through several hours of video clips to find only a few that you really enjoy. Because of that one factor we've gone ahead and done it all for you right here. Here you'll find the "best of the best".
Do you have a favorite German Shepherd video that you think should be on our site? Do you have German Shepherd videos of your own that you would like to share? If you do, help us out and send them in now. We're looking for entertaining videos - you know ones that are fun to watch!
Share your videos with the world and help spread your favorite German Shepherd videos virally. It's easy to do too. Go and find your favorite German Shepherd video, copy the video embed code (not the URL) and send it in to us via the form below. Please tell us as much of the story that you can about the video and we'll put it up for all our visitors to rate and discuss.
The most popular German Shepherd videos will rise to the top over time, so go and enter your German Shepherd videos now! Please take note that no videos attempting to sell dogs or puppies will be admitted or any others that we feel are in bad taste.


Submit Your Video to RooTube!
Display your favorite, silly or funny German Shepherd videos. Other kinds are welcome too, but nothing in bad taste. (The only requirement is that all videos must be GSD-related.)

When you put your videos on RooTube! you'll have an audience of all sorts of German Shepherd-loving visitors who will comment on and rate your video.

Here's what to do next: type in your story all about the video, then grab the embed code and paste it in the big box at the bottom!

It really is that easy. Feel free to submit your GSD videos here anytime! We love to watch them.
Videos Submitted by our Visitors
Look at these GSD videos and see what you think. Feel free to comment and put your rating on as many of them as you'd like!

Return from RooTube! to German Shepherd Videos


"Puppies are nature's remedy for feeling unloved, plus numerous other ailments of life."-- Richard Allan Palm