How to Clean Dog Teeth

Do you have any idea how to clean dog teeth? If you don't then you really need to take a few minutes to learn exactly what to do. A dog with an unhealthy mouth will not be healthy for long if things are not changed for the better.

Why? Because this is a very important part of dog ownership and weighs heavily on your dogs personal health - be it good or bad! Proper oral care as important for your German Shepherd as it is for you!
Bad oral health can lead to many serious problems. The mouth- body connection is much stronger than many people are aware of. Think of it this way - the mouth is the entry way for most things that enter the body and is often where the start of bad health may be found.
And many diseases can now be connected to bad oral care. Are you aware of that diabetes, heart disease, osteoporosis, rheumatoid arthritis, many lung conditions, obesity and even some pregnancy conditions can be traced back to peridontal problems? It's true. So really something to think about.
And this is something YOU can take care of - you have control over this and can stop many problems BEFORE they happen! So as a pet owner, yes, it is all up to you. You need to really know the proper way in how to clean dog teeth.
And that is exactly  why we wanted to share the wonderful graphic below with you below, from dogchannel.com. It lays out the steps in a wonderful format showing you exactly what to do and giving you many important stats all about why tooth care is so important for your pet.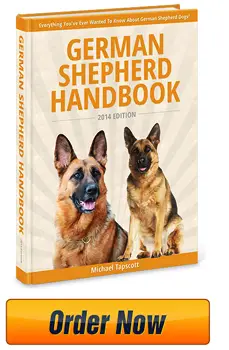 So I hope you enjoyed this wonderful information and have learned some new things from it. We thought it was truly a wonderful infographic and knew it would be useful to our German Shepherd readers too! So don't take your dogs oral care for granted and try brushing their teeth today!!

Return from How to Clean Dog Teeth back to German Shepherd Health Articles.


"Even the tiniest Poodle or Chihuahua is still a wolf at heart." - Dorothy Hinshaw Patent, Dogs: The Wolf Within