Do You Have German Shepherd Questions?

Here is the place to ask your German Shepherd questions? In fact I've been emailed so many questions about German Shepherds that I finally decided to create a German Shepherd Questions page specifically for the German Shepherd Dog so people can ask and find answers quickly.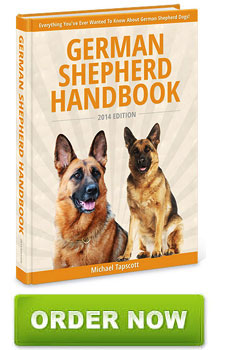 But here's what makes this Questions page so different than most - this is an interactive page where questions about the German Shepherd can be posted by visitors AND if any of you happen to have answers to any of the questions listed here, you can post your answer too! And I always appreciate the help here as long as it is offered in a friendly manner.
---
NOTE: I just wanted to let you all know that because this one section of the site has become so popular (in fact, really VERY popular - thanks for that), and because I getsooooooooooo many GSD questions every day, and also because I'd like to make sure that each and every question here gets an answer as quickly and completely as possible, that I will no longer will be able to provide this German Shepherd Q & A as a FREE service. For common questions like when do German shepherds stop growing? look below or search the site.
All the hours I spend answering all your questions is really beginning to cut into the time I need to do research, write and update all the free "German Shepherd goodness" that has made Total German Shepherd so popular in the first place.
So, with that being said, if you have a German Shepherd question that you'd like answered by me, please submit your question below. The small $2.50 fee (less than the cost of a piping hot cup of coffee) will simply go toward helping me keep the site filled with new German Shepherd related content - and can easily be paid via Paypal or credit card! Thanks for understanding!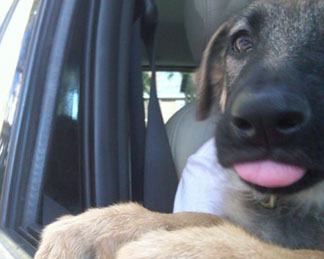 Just to remind you, I'm not a veterinarian, so, if you have a health related question (one that is NOT of an emergency nature - if it is an emergency please get your dog to your local veterinarian immediately) then please ask a veterinarian here.
Now, veterinary help is just a click away.
Please note that all questions will be answered eventually but if you have a time based question, then do not ask it here - contact your veterinarian or other animal professional with that question right away. Also, since many of your questions may have already been answered on the site please do the following first before asking your German Shepherd question.
Please review our German Shepherd FAQ here.
Next, you can run searches for anything on this site by going to our German Shepherd search page located at the top left of each page. If there is not an answer to your specific question there, then please submit your GSD question by filling out the form below.

I'd also like to invite you to become my co-expert by reading, rating and submitting comments on questions that you find here. The overall idea here for thisGerman Shepherd Q & A is a very simple one - Simply Ask a Question or Answer a Question!
What is Your German Shepherd Question?
Ask your German Shepherd Dog related question here - please give as much detail as you can so that it can be easily understood and easily answered.
Read Other Questions from Previous Visitors
Click below to read contributions from other visitors to this page...