My german shepherd puppy suffered from parvo
by Ujjwa Shrestha
(Kathmandu, Nepal)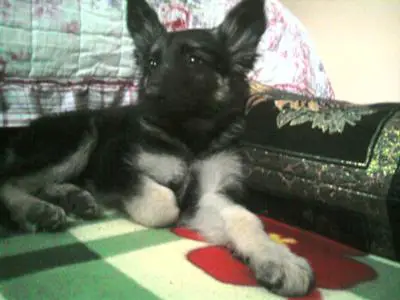 My german shephard puppy suffered from parvo viral infection. She's cured now. She's now 2 months 10 days. Does it affect in future in her body structure (Height, weight and Lenght)


And vaccinations are not given due to weakness. Does it affect in future with late vaccinations? And what vaccinations would be best?
She's just cured so im confused of giving diet to her. What diet and how much will be good for her? And what else can I do to maintain her?
Total German Shepherd:
She is simply gorgeous and I'm so glad she recovered! One thing to keep in mind is to feed your
German Shepherd puppy
a bland diet as she continues to heal and even after she has fully recovered for a while.
Then, when you switch her back to her regular diet, make sure that you mix in her "regular food" with her "bland diet" for several days to help her gradually re-adjust back to her normal diet - and also to keep her from having further tummy issues.
Also, please remember that any puppies or dogs with parvo can easily pass along the parvo virus in their poop to other dogs who may come in contact with it - it is extremely contagious to other dogs - especially unvaccinated dogs or puppies.
I would also suggest that you clean your home, yard, and anywhere else that your puppy stayed (while she was sick especially) thoroughly with chlorine bleach and water - clean all her food and water dishes, kennels, crates, bedding, etc.
And the best advise I can give you is to keep your German Shepherd puppy current on all its
vaccinations
and it is vital to your
German Shepherd puppies
future health that she stay current and up to date.
I'm not a vet but if you need help, ask your own vet your questions or use the service below to get more answers to your health related questions - this site has many veterinarians on staff who are online 24/7 to help with all your dog health questions.