Want to Read a German Shepherd Story?
Share Your Dog Stories (and Pics) About Your German Shepherd Here
Do you have a great German Shepherd story to share? If so, please tell us all about it right here! All right all you German Shepherd owners and lovers out there, here's your chance to share it now - humorous, upbeat, amazing tales... fact or fiction ...
Here's your opportunity to share your own GSD story with the world. Tell us about your German Shepherds quirks, their accomplishments, all the tricks they can do, classes and training certifications they have received, or just why you love them all sooo much in the first place!
Share your one of a kind German Shepherd story with us all here! (And don't forget to add your dogs best photo too to dress it up and let us see exactly who you're talking about!)
But first, here are the rules ...
• The story must be an original work that has not been submitted to any other websites on the internet. It can be fact or fiction. Please - 250 word minimum - but more is even better
• Keep it clean. Stories can't contain any abusive behavior, vulgar language or immoral content/conduct - remember, we are a family friendly site - so those kinds of stories will not be accepted.
---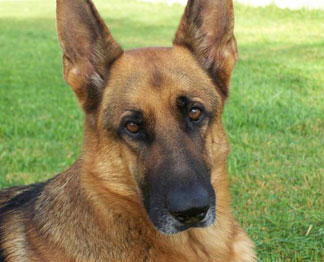 Now for the easy part - just fill in the form below with your story, fill in all the blanks, add a picture to dress up your story and then click submit. Then, we'll double check your story and make it "live" once it has been approved.
All approved German Shepherd stories will be featured on this page, just below. So, let's get started. Add your own story now - we'd love to read it and share it with others.
---
Due To The High Number Of People Sharing Everything GSD Related We Have Created A Forum For Everyone To Use. Share Your German Shepherd Stories By Clicking The Image Below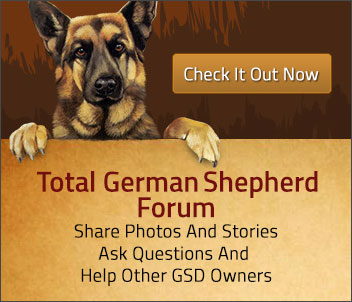 Previous GSD Stories

Identities 
I am a man 94 years of age. Spent 70 years as a companion to and breeding German Shepherds under the rules of the German SHUTZHUND VERIEN. I helped Form …
Our Three Long Coated German Shepherds 
Hello. I am submitting this photo for the monthly contest. It is a picture of my three long coat German shepherds. Magnum is 2, Bella is a year and …
Our Family Protection Dog, Nikos 
This is my 2 year old GSD named Nikos. He is our family protection dog and he loves bite work and his reward is affection and love. This picture was …
Kole the Black German Shepherd Dog 
This is Kole, he is a purebred german shepherd. Kole is all black and 108 lbs., he is now 5 years old. I have owned german shepherds all my life and …
I am Sam the German Shepherd 
Sam had a bad start to life. He was left to guard a "grow shed" on the property behind ours. He had no contact with people or other dogs. He went without …
Axel the German Shepherd 
Hi! My name is Axel. I'm 4.5yrs old. From NC. I enjoy my days relaxing with grandpa. I'm super special for a number of reasons. But, the number …
Got To Get Another German Shepherd 
Hello Debbie, I have owned two German Shepherds and the last one disappered somehow. Now I am about to get another one, but this time around I want to …
My Baby Girl Hannah 
Attached is a picture of my German Shepherd. She is my baby girl and the love of my life. Her name is Hannah and she was 4 years old on April 6th of …
My German Shepherd Katie 
19 mo Katie is a West German working line longhaired bicolour GSD. In addition to working as a hearing dog for my daughter, she is a fishing/hunting buddy …
My German Shepherd Dog, "Kane"  
It has been 2 years since I last posted about our dog Kane. I had previously explained how he fought through parvo and how he was as a puppy only months …
Update on My Gorgeous Buddy, My German Shepherd Rambo 
I started telling you about my Rambo since he was a rambunctious puppy. Now he is four years old. Where did time fly? He is absolutely gorgeous and the …
My Beautiful GSD Bella 
My 1 year and 6 months German shepherd loves to go out with the car. once my brother came to my home and he forget to close the door of his car. she was …
My German Shepherd Dog, Achilles 
Achilles is currently trying to obtain his BH in June. Once complete, he will move onto train for his Schutzhund 1. He is an amazing dog, with a heart …
My German Shepherd Dog, Lincoln 
This is a picture of Lincoln he is a AKC registered Shepherd full of life. He has stolen our hearts with a great personality and full of Love. …
Our German Shepherd, Winchester 
I have attached a photo of our GSD named Winchester. We were having our Thanksgiving dinner and Win decide he was missing His dinner. Win joined our …
Battle buddy of a different kind 
I am with the 16th MPAD (Mobile Public Affairs Detachment) at Ft. Bliss, TX. One of my soldiers, Sgt. Jarred Woods, is currently in Afghanistan covering …
My Everyday Companion Atticus 
After losing my companion of 14 years, I needed to have another and so after a few months I found Atticus at the local county pound. He had come in the …
Ava, My 3 Year Old White German Shepherd 
Ava is my three year old white German Shepherd, and she is the apple of my eye. I've had the joy of her friendship since she was five weeks old and she …
GSD Promoted to USMC Staff Sergeant 
Hi, Archie is a career changed "Seeing Eye Dog" given to the Walter Reed Bethesda for the care and comfort of the patients and families. He works …
My Best Pal Kaia the German Shepherd 
Hello, My name is Ryan and this is my best pal Kaia at Starved Rock State Park in Illinois. She will be turning 2yrs old on 11/6/2013. Kaia is a …
My big, bad, beautiful, black German Shepherd is a Justin Bieber fan 
Here is another pic of my fantastic Smokey! I must admit that I am a little ashamed that my big, bad, beautiful, black German Shepherd seems to be a bit …
Handsome Jake, Our German Shepherd 
Jake is our family's second German Shepherd. Jerry Lee, our first GSD passed away back in 2011. In april of 2012 we brought Jake home. Not a day goes …
My Beautiful GSD Keisha 
Introducing my beautiful gsd Keisha, she is now 23 months old, 54 Kgs. Keisha is a fun loving girl, favourite toy is football, loves swimming and playing …
My 2 Years Old Sable German Shepherd, Bacci 
Bacci 2 years old sable German shepherd. Bacci loves to chase dragonflies, bugs and lizards! He is so playful and loves to jump off anything high to show …
Our German Shepherd, Riley 
This is Riley. He is 6 years old. He is a sable German shepherd dog, he lives to chase squirrels and eat bumble bees and play all day with the family. …
Our Amazing GSD, Shelby 
This is our amazing GSD Shelby everybody who meets him loves him. He has helped many people who had a fear of the breed because of his gorgeous face lol …
My Beloved German Shepherd, Hunter 
This is our beloved Hunter. My husband Jay and I rescued him in November of 2012. He was 4 yrs old at the time and had never known a 'furever' home. …
Mio Corazon-My GSD Rusty 
Hey guys! Greetings! Thanks so much for all your love towards my little ball of love; Rusty, at the moment, is not so small anymore. After six months …
Scared to death, and with my heart pounding,...I can't get a German Shepherd! 
With a shot gun in my hand and the lights all on in the house, I'm by myself with 6 month old grandson and my yorkie, who heard every noise, and his ears …
My German Shepherd Puppy Sylar's Homecoming! 
I was born on Valentines Day this year (2013). I remember the smell of the same girl visiting me once a week when I was in my cushy comfortable bed with …
Lars, My 6 year old, 120-pound Male German Shepherd 
Total German Shepherd Dog: My name is Jennifer Bange, and I am signed up for your website... This is Lars, my 6 year old, 120-pound male German shepherd …
Our German Shepherd, Sir Haus 
This is Sir Haus. He is three years old and we have had him since he was 10 months old. We acquired him from a Schutzhund instructor so he is very well …
My German Shepherds, Bear Dog and Annie Oakley 
Bear is 8 years old and as active as he's ever been. He is very obedient and loving. He enjoys walks on the bike trail and chasing a ball for hours on …
Mia (The St.John's Ambulance Therapy Dog) 
Mia is going to be three years old this August 4th. I had her since she was nine weeks old. She did the obedience classes, and then when she was two she …
My Musical GSD 
This is a picture of my GSD on his 1st Birthday, listening to classical music. Ranger is 3 years old now, and he's the joy of my life! He loves to …
Scarlet - Our Southern German Shepherd Lady 
We came across Scarlet at a pet adoption event and could not leave without her. She had been abandoned and experiencing horrible ear infections and hot …
My German Shepherds Can Drive :) 
I would like to submit this picture of my German Shepherds for your photo contest. Dogs information: Athena - 2 year old, black and red GSD (she's …
German Shepherd Hans Loves to Cuddle 
Hi my name is Annette Austin and this puppy in the picture is Hans Luger Austin. He was born on Feb 2 2012. He is a big baby, he loves to cuddle …
Axl is my 1st German Shepherd Dog 
Hi, I have a working line GSD named Axl. Axl is almost 5 years old. This is my first GSD and I am blown away how intelligent and loyal Axl is. …
Guess Where I Found My GSD At? 
I was searching for another companion in my life when I found Kody. I run across him on Craigslist for free, followed by some paperwork on him. later …
My Beautiful GSD Kira 
This is my beautiful gsd kira! She has such a playful and lovely temperament, she loves walking with me, my fiancé and my 2 daughters. I took this …
My GSD Captain Has an AKC Canine Good Citizen Certification 
This is Captain. He is now 7 years old and is the oldest of my pack of four GSD's. He is a very sweet and calm dog with lots of training. He is on …
Samson never saw a tennis ball he wouldn't chase 
His name is Samson, he's a purebred GSD, born April 2008, he weighs 115 pounds, and he never saw a tennis ball he wouldn't chase all day. He's friendly …
Odin is a handsome, good natured German Shepherd 
We call this Odin's publicity shot and think it should be on a dog food bag or something. He just struck the right pose. This was one of several shots …
Kaysa the German Shepherd is Super Smart! 
Hi, This is Kaysa :) She is 3 now and a very good girl. Kaysa knows how to do quite a few tricks, including circles, play dead, and recognizes certain …
I Love German Shepherds 
I feel that German Shepherds are a wonderful breed of dogs. I have a GSD he is nearly two years old and he is by far the best dog we have ever owned. My …
My German Shepherd Toris and His Long Journey 
Hello everyone, first of all I would like to apologize for my English as it is not my native language. Second, I would like to tell a story about my …
German Shepherd, Bronson the Cowboy 
This is Bronson in his cowboy costume for Halloween. He is a 3 year old Blue German Shepherd. His hobbies are playing Frisbee and ball, he likes many …
German Shepherds Jen & Jade on the Settee 
Jen & jade taking up the 3 sweater settee they are both 8 years old we still have jade on the right but Jen who's on the left we lost 5 weeks ago to a …
This is Our German Shepherd, Axle 
This is our Axle. He's the center of our world!! We adopted him from our county animal control shelter in February of 2011. We knew nothing about sheps …
Maverick our GSD! 
Hello!! Meet Maverick our GSD. He is two and a half years old and we rescued him almost a year ago from the pound. When we got him he was skinny, …
Cannot Get Over My Loss of My Boy Ari 
Well, its been over a year and I cannot yet let go of my Ari. I have a meltdown more than I can deal with and actually want to leave this earth and take …
Our German Shepherd, Ava 
Hello Everyone, This is my Ava, She is simply the best ever! My son and I recently went through a tragedy and having her with us kept us going everyday. …
German Shepherd Massey, Angel Mobility Assistant Dog 
This is Massey, a mobility assistant dog. She was born next to my hospital bed (in my home). I had a car accident & broke everything from my neck to …
Kodak, My 4 year Old Long Haired German Shepherd 
This is Kodak my 4 year old long haired german shepherd. Yes he is wearing a life jacket and yes he knows how to swim :) The jacket is just so he can …
German Shepherd Smokey Revealing His Softer Side 
Here is a picture of our fantastic Smokey. He is so protective of my children and property that I can't describe his value to us. We started feeling …
So lucky..... Our German Shepherd Puppy, Kane 
Loving dogs and puppies brings my family to this puppy Kane. My wife and I near the begining of the year search for a German Shepherd puppy. We had at …
Meet Olivia, Our German Shepherd! 
This is our German Shepherd, Olivia. We got her in February of this year from the Humane Society in Bucyrus, OH; she was an owner surrender. She's about …
Our German Shepherd Dog Annabelle 
Our story starts about one year ago when our beloved family member Keesha, an American Eskimo, passed at the age of 16. A great void was left in our …
My German Shepherd, Lacey 
My German Shepherd is called Lacey... she is a 2 year old female who loves going long walks up the local woods, she is very friendly with other dogs and …
Tucson is a German Shepherd Strongman 
Tucson likes to carry 'sticks' on our weekend hikes. Sticks this size sometimes whack us in the legs, but his 'dog' friends have learned to duck when …
Meet Our 4.5 Yrs Old German Shepherd Bruiser 
Hello, I just stumbled onto your website. Love all the information! I'll be visiting again soon! This is Bruiser, a 4.5 yrs old registered male, …
Our 2 Year Old GSD Named Sadie 
This is our 2 year old GSD named Sadie. Sadie is a very intelligent strong dog. She was hit by a car at 11 months old and survived with no broken bones …
German Shepherd Kona at the Top of Mt. Bierstadt 
Kona, our female 85 lb 3 year old Sable, working line GSD just climbed her first 14er this month. Here is a picture of her at the summit of Mt. Bierstadt …
Smile, It's German Shepherd, Kodak 
This is my best friend Kodak. He is a 4 year old long haired german shepherd weighing in at 95lbs. He is truly mans best friend. Kodak enjoys playing …
Our New German Shepherd Rescues, Rex and Roxy 
Good morning. In May of this year, my husband and I were browsing the Petfinder.com site after our beloved "Enzo", a beautiful Husky/Shepherd mix crossed …
Please Help German Shepherd Marly: Find a Cure 
Marley is a 19 month old pure bred German Shepherd. She was born Christmas Eve 2010 outside of Nuremberg, Germany. She was adopted April 2011, at 13 weeks …
My Big Beautiful German Shepherd, Bandit, RIP 
Here is my boy Bandit. He was such a wonderful dog, playful,protective, kind, fun, nice. He could do no wrong. He was a gentle giant his look was very …
My German Shepherd Kodak is Super Smart 
This is my best friend Kodak. He is a 4 year old long haired german shepherd weighing in at 95lbs. He is truly mans best friend. Kodak enjoys playing …
Our New White German Shepherd In His New Home 
A friend of mines husband purchased a white german shepard from an Ohio breeder, however she is afraid of dogs and he worked 16 hour days! Me being the …
Cheyenne, My Rescued German Shepherd Dog 
We adopted Cheyenne in November 2011 from the el paso, tx humane society. She was a yr old when we got her and is an amazing dog! She acts like a golden …
Our Mouthy German Shepherd Pup :) 
This is my new baby, Sasha, we have had her for 3 weeks now and just adore her!! She has a fantastic nature and has already accepted my children (one at …
My German Shepherd Zorro is Very Protective of Me 
ZORRO is a sweet boy who loves his Momma (me) , and his tennis ball . I can walk out in the back yard and say '' ZORRO , where is your ball ? '' and he …
Jayde, My German Shepherd, A Black Friday Baby! 
Hello, My Pure Bred GSD's name is Jayde.. She was born on 11-26-2004, that's black Friday as we all know it.. It's also my favorite shopping day.. …
Is my boy the only bald German Shepherd on the planet? 
This is Dobby, my rescue GSD who is almost 2 years old. I have hunted high and low to find another bald shep but so far have found none! As far as …
My Boy Ekko is a Very Athletic German Shepherd 
Hi! This is my boy Ekko. He would love to be entered in your GSD of the month contest. He is a very fun loving and athletic boy. He excels at obedience, …
Our German Shepherd Jess is a Very Clever Dog 
This is the photo of my GSD Jess in our caravan waiting for her dinner. She is 22 months old and a very lively clever pup. She has basically taken over …
My GSD Lacey is a Little Character 
My name is Jade Gartland and my Dog Lacey is a little character. She loves going on long walks with her mummy and chilling with her best friend Sooty …
SGT Archie Going on Spring Break 
This is SGT Archie in his Summer USMC uniform heading out for spring break with one of his military handlers. He is the Walter Reed Bethesda Hospital …
Meet Our Female German Shepherd Callie 
This is my female German Shepherd. Her name is Callie Renae Pate. She loves her daddy and honestly thinks she is human. Her personality is priceless …
My German Shepherd Klaus Takes a Seat 
My Klaus uses my Bernese as his "Chair" ….. see the other picture also (not so clear, but just to show you that this is not a one time thing) Ursula …
Gunner, My Great German Shepherd Dog 
Meet Gunner, a 4 year old German Shepherd Dog with the heart of a lion. His journey started on a small farm in the middle of nowhere Maine and over the …
My GSD Bronson is Always Right By My Side 
Dear German Shepherd Dog Lovers, This is a photo of me and Bronson. He will be 3 years old tomorrow. I am a severely disabled Army veteran with …
My German Shepherd Nicky 
I am glad to tell you that I own a German shepherd dog. Its name is Nicky. He is very clever and intelligent. He loves all the family members including …
Meet German Shepherds, Eva and Phoebe 
Eva was almost 2 when we decided it was time for her to have a friend. Our oldest dog, a husky/shepherd mix, is getting on in years, and he just couldn't …
Our 4yr Black and Tan GSD Princess 
Hello! This is one of my favorite pictures of Ioi (her name means "joy" in Hawaiian), our 4yr black and tan GSD princess after one of our annual Mardi …
Our Beloved, German Shepherd Smokey 
Here is yet another pic of our beloved Smokey. As you can see, he loves my kids very much. My son wasn't feeling very well in this picture and slept …
This is 'Girl', our Chopper's daughter, she is now 6mos old.... 
Girl drives her daddy crazy!!!! We mated Chopper with a short-haired tan/black GSD; there were originally 8 pups, unfortunately, 4 went over the rainbow …
He is such a Joker. 
I remember the first time I have seen Joker he had just turned two months, and I will tell you he was so small. I had to pick between two little puppies. …
Meet My German Shepherd Jasper, My Best Friend 
Meet Jasper. Five years ago, I saw a posting on Kijiji for a free German Shepherd 3 month old puppy. I wondered why would a beautiful pure bred German …
My GSD Thinks She is Human 
This is my female German Shepherd. Her name is Callie Renae Pate. She loves her daddy and honestly thinks she is human. Her personality is priceless …
My German Shepherd Molly Ann  
My 6 month old german shepherd's name is Molly Ann. She is my best friend. I've had her since she was 6 weeks old. She is very outgoing and lovable. …
The Story of Our GSD Odie 
This is our GSD Odie . Odie is a very special dog to us . He arrived to us as a 14 week old pup . Right from the start I should have refused him . …
Marine "SGT Archie" 
This is our Marine "SGT Archie" the Walter Reed Bethesda Hospital Dog. This is what he does during his off hours! He and his DAD are huge …
My two German shepherds  
I have two german shepherds thier names are chobby & channel they are both 10 months and are brothers & sisters. My dad bought them for me for …
Smokey the Black German Shepherd 
This is Smokey. He is very protective of my two little kids and would never let anything happen to them. He is only about one year old …
Ekko the Wonder German Shepherd 
LAST ONE IN'S A ROTTEN EGG!!! This is my boy Ekko. He is a wonderful addition to my family. When people meet my Ekko they are quite surprised at …
Our Families GSD Obsession! 
These are my four GSD's. They are Sabre (15 weeks), Captain (6), Bella (Sabre's Mom-2 1/2) and Doobie (2). They are fantastic, socialized …
My German Shepherd Keema Has Many Names 
Keema was my saving grace after moving to a new state. I was moving from NW Arkansas to Southern Louisiana and picked Keema up half way on my …
This is SGT Archie - OUR GSD Therapy Dog 
Hi, I have enjoyed Total GSD and am grateful for the newsletters! This is SGT Archie. I included the article from his arrival at the Walter Reed …
German Shepherd Zorro, aka: Big Old Munsta 
ZORRO is a wonderful dog and is very protective of his '' momma '' . He loves his tennis balls and playing fetch and catch . He is good natured …
German Shepherd Nike is a Very Loving Dog 
My dog's name is Nike, she came to us in 2001 and will be celebrating her 10th birthday this September 19, 2011. We were told by a breeder that …
My German Shepherd Girl Ginseng, Love at First Sight 
Hello, I am sending a picture of my girl Ginseng (Ginny). Ginny will be 3 years old on November 9, 2011. I adopted her on December 29, 2010 …
Biddie's germation's - Super German Shepherd Mom 
Biddie was the most wonderful shepherd with a fantastic sence of fun, when she had her first litter at about 4 she unfortunatally only had the two beautiful …
Individual Ejected Deposit Dog 
Goose is now 4 years old and we have been walking together everyday now since he has been ten weeks old. Lately he has been getting bored due to …
Sammy my German Shepherd :) 
We recently got a beautiful stunning german shepherd from the RSPCA and she's like the puzzle fixed to our family :) But the only sad thing …
My Male German Shepherd, Tanning 
I have a male German shepherd, Tanning, which is 4 years old now. It is a very intelligent dog. I used to be with him at least two hours a day. The …
German Shepherd Chopper, Male, 7yrs is so BEAUTIFUL!!!!! 
Chopper is so BEAUTIFUL!!!!! He loves to walk with my husband...they walk 3-4 miles, 5x's a week; should my husband skip a day...Chopper …
Nuke, the Best German Shepherd I've Ever Had 
I own a purebred German Shepherd Dog named Nuke. He's a fully-intact male dog of sable color, with extremely large paws. He was born on a family farm in …
German Shepherd Miranda - In Her Own Words 
i am miranda. i will be 6 yrs old next month (aug) and i melted my moms heart at 4 months old. i go to work as a service dog for my grammy …
MIA My Beautiful German Shepherd Dog 
MIA, My Beautiful German Shepherd Dog It has been awhile since I've updated about my Mia, she turned 1 yr on November 10, 2010, she was 12 weeks old …
Our German Shepherd Rescue Hank is Truly a Blessing! 
Hello! My name is Kim Kobelski and I would like to share with you my story of our GSD. This is Hank! Hank is a three year old male German Shepherd …
My Wonderful GSD Rambo 
I have posted several stories about my wonderful boy Rambo. He entered my life when he was 2 months old and he arrived from Oklahoma. He was a ball of …
My German Shepherds, Lexi and Drago love to play 
These are my German Shepherds, Lexi – 9 years old and Drago – 4 years old. Lexi and Drago love to play. Lexi is pleading with Drago to play with her. …
Our GSD Shadow has brought such joy and happiness to our lives 
"Shadow" is a 14 month old German Shepherd. Shadow has such a compassion nature about him. Shadow has certificates from Puppy Star Program, Good Citizen …
Harley the wonder German Shepherd dog 
I have a three year old black and tan boy German Shepard. He is the best dog you could ever have. He is very protective and territorial. He can do …
Our German Shepherd Zuri- A Love Story 
2009 was a tumultuous year. I was 52, working as an RN in a local hospital part-time and trying to parent 3 teens along with my physician husband who works …
My German Shepherd Riikka, My Protector and Best Friend 
This is my German Shepherd Riikka. She was born August 8th, 2004. She is my protector and best friend. Whenever someone new comes around she …
The Story of My German Shepherd Bandit 
Bandit, my shepard lived to be just months shy of 17 years. My children were raised with him and he was a major part of our lives. Bandit was …
Bosley, our 5 yr old GSD 
Bosley has been in our lives for a little over 5 years and my husband and I couldn't imagine it any other way. He is the sweetest, most well …
My Bestfriend, my German Shepherd, Vicious 
I never knew I could love an animal as much as I love my shepherd. He's more to me than just a pet. He's my best friend! Our friends had just gotten …
My German Shepherd Haus (pronounced Hoss) 
Not sure how many I can submit but I've taken hundreds of pictures of my dog Haus (pronounced Hoss) as he's grown up. He's eight now and …
Our sweet baby GSD, Kaya 
Kaya is our sweet baby GSD. She is 7 years old and love's life. Some of her favorite things to do are to chase bunnies (although she has …
I have two German Shepherds, Lexi and Tazer 
My name is Heather Loubier and I LOVE my German Shepherds! Yes, I have two. Let me introduce them to you. Lexi was born 3/9/2010, so her 1st birthday …
2 year old German Shepherd, Rocco 
This is my 2 year old German shepherd named Rocco. Rocco weighs in at a lean 87 pounds. He is the best dog I have ever had. Intelligent, handsome, …
Our German Shepherd is Such a Ham! 
Here are some pictures of Mr. Orr. He is the most fun loving loyal dog in the world. The first picture I asked Orr to sit pretty, when …
Meet Our 90lb Bundle of Joy, Our German Shepherd Grant 
Hello, my name is Kelly and this is a picture of my 90lb bundle of joy, Grant. Grant is about 3 1/2 years old, we do not know his exact age because …
Meet Axel, Our Male German Shepherd 
Hi this is Axel, a three year old German Shepherd Male and he is the love of our life. We got him as a pup and his personality is superb. …
My German Shepherd Ginseng 
This is a picture taken New Year's Day 2011. I call it Winter Walk. This is my Ginseng (Ginny). She is a two year old GSD that I adopted …
My GSD Koda Goes to Work With Me 
Takoda Blaze is my 16 month old German Shepherd. Takoda is Sioux Indian for "friend to everyone" and Blaze is a German version of "blaz" which …
My pride and joy, my GSD, Doc 
Hello- I thought I would submit this just for fun when I found your website. My 5 year old male – "Doc". His registered name is Lebenfreund …
Striker, my 7 year old total water dog 
Happy New Year Total GSD- I would like to introduce you to Striker, my 7 year old (Big Baby) spoiled rotten Shepherd. Actually he is a great …
Shakira the Supermodel Soccer Star 
I have a fabulous 4 1/2 year-old, all-black GSD, Shakira, who was born in Ashgabat, Turkmenistan, in Central Asia. At the time I got her, I was living …
My German Shepherd Dakota Loves People 
Dakota is such a wonderful beautiful dog that I have to share her with your viewers. Dakota is so people oriented that the more people she …
Meet Shiloh! A teddy bear of a momma's dog 
Hi, Meet Shiloh! He is a 2 year old GSD. He warmed our hearts and excited us as soon as we downloaded his baby pictures and his GIANT paws slowly loaded …
My German Shepherd Gunther, the Ambassador of Happiness 
Gunther Von Schnitzel, or Gunther for short is just enormous for his breed. I'm proud to say that he has never shown his teeth EVER! My …
German Shepherd Momma Adopts a Baby Lab Too! 
Hi there, My best friend is Quana, an excellent mother…in this picture we can see her with her babies, but surprise!, there is one brown…and …
Sheeba, the White German Shepherd 
This is Sheba she is my white german shepherd, she is nearly 6 years old. She is absolutly the worlds most friendliest dog ever! she loves to …
Raw meat saved my German Shepherd, HOSS 
MY German Shephard is called HOSS, Head Of Site Security and his bark and concentration to the front gate gives him his name. We live in France which …
German Shepherd Banjo Loves California 
This is my 22 month old GSD, his name is Banjo. He was born in Phnom Penh Cambodia. We moved back to the states a few months ago and …
My beautiful GSD, Anakin, has run away with my heart 
Dear Total German Shepherd.com: I've been meaning to send in a picture of my beautiful GSD, Anakin, for months now, but "stuff" kept getting …
My German Shepherd Dakota and Her Kitty NuNu's Sleeping Arrangements 
To Whom It Concerns: I would like to submit this humorous photo of my Psychiatric Service Dog (PSD) and companion cat NuNu, for your GSD Monthly …
My one year old German Shepherd, Aries 
This is how my one year old German Shepherd, Aries, woke up from her nap! Aries is my #1 mush-mush, who thinks she's a lap dog. She sleeps …
Anja, our beautiful, intelligent, and trustworthy GSD 
This is Anja, our beautiful, intelligent, and trustworthy GSD. She is now almost 2 years old, and is the delight of our lives. She lives …
My German Shepherd, Pickles 
This is my stud man Pickles! I got him off of Craigslist for free when he was 8 months old. Well, you know what they say, the best things in …
Our Soppy German Shepherd, Bailey 
Hi, My name is Lorna Vassie, and i am the proud owner of two GSD's, My second one is Called Bailey and he is 19months old. we had bailey from …
Catsablanca - A German Shepherd - Kitty Love Affair. 
It was a dusty after noon, I knew mom was up to no good when she fumbled with the front door. She juggled her keys in one hand while trying despirately …
Pepper the German Shepherd 
Being a person who has always had successful dog relationships...especially as long as I have had children involved, I researched very seriously about …
My Amazing Best Friend, My German Shepherd Sabien 
Sabien is my three year old German Shepherd. I got Sabien in 2007, and we have been inseparable ever since. He is the joy of my life, and …
German Shepherd Bosco to the Rescue 
Where to begin? It was a cold December day in 2004, I was feeling better and we decided to take a drive to a Pet shop in town. In the back …
Our German Shepherd, Houcks Hero Hercules 
This is our wonderful Houcks Hero Hercules with our 9 year old daughter Chardonay Oliver. Hercules father is a Steinquelle, his grandfather …
My GSD Kota Saved My Life 
I would like to enter my GSD Dakota in your contest. Kota is my Psychiatric Service Dog. She accompanies me wherever I go 24/7. Kota alerts …
My Tribute to My German Shepherd Spinner 
This is a picture of Spinner. She has been my constant companion for almost 14 years. She is trained in obedience, agility and search and …
My German Shepherd Kota Has Already Saved My Life 
My Kota is a female 4 year old long-coated GSD. I acquired her about 1 ½ years ago. Kota is a Mobility and Psychiatric Service Dog. I trained …
Our "Wee" Lap Dog, Meet Our German Shepherd Inca 
Hi, Here is a photo of one of our GSD bitches Inca (Holandra Levara). She has just had 7 puppies and is taking some time out on her dad's …
My German Shepherd :) 
This is Grizzly! He is a wonderful, fun loving, ENERGETIC dog. He is now a little over two years old. This picture was taken in his "awkward" …
Dakota, my GSD Psychiatric Service Dog 
Kota is now 4 years old. She's had about 11 months of self-training and is now enrolled in a program to finish up. I suffer from PTSD, severe social …
Our loveable rescued german shepherd, Dillon 
This is Dillon and he's 4 years old and we believe he's a bi-color. We rescued him from our local animal shelter in January of 2010 after …
GSD Barley 
Barley is a 1 year and 6 month old GSD from Lubbock Tx. His official AKC name is BARLEY DER GROßE SCHLÄGER BUSH which means the "great slugger." …
My First German Shepherd, Jake 
Hi There – JAKE the shepard is the love of my life and of course his brother Elwood – yes the blues brothers. I have had jake since his …
Our Hyper Active German Shepherd, King 
Good Evening, This is King, he is 1 1/2 years old a lively, energetic, and playful German Shepherd. My boyfriend and I rescued him from a local …
German Shepherds Segen and Baby on Another Trip. 
My devil dog Segen (German word for Blessing) excaped another time, this time taking Baby Bear with her. This time it was early in the day. We searched …
The greatest GSD of all, Rocky 
Rocky isn't my dog. he was my dad's 20 years ago. but he always keeps telling us about his stories and everything and everyone confirms these stories so …
I Have 2 German Shepherd Therapy Dogs 
Hi, My name is Lydia. I have two German Shepherd Dogs and I couldn't choose a picture of just one of them. To me, they are both special. This picture …
Our 2 year old German Shepherd, Tesla 
I am submitting a photo of our 2 year old GSD, Tesla. She has a great personality - very sociable and friendly and loves to go on outings, yet …
Countess Bella Von Abbey, Our Newest German Shepherd 
Here is the newest addition to our family, Countess Bella Von Abbey. We are now the happy owners of two GSD's, our other has her picture …
Our Brave German Shepherd Hero, Tom 
I have a good German Shepherd. His name is Tom. My Tom is very intelligent and very friendly. I brought Tom from my uncle's house. My uncle runs …
My mischievous German Shepherd, Max 
Our German Shepherd, Max, is the most loyal dog you can imagine. We have a lot of guys around the house from time to time, and while he is at …
My German Shepherd Snuggle Bunny, Toby 
My GSD puppy's name is Toby. He started out as Brutan but as his personality developed I realized he wasn't a Brutan...he was a Toby. As …
I was an Ugly Duckling Who grew into my ears! 
Phoebe (Or * Dogzilla * as I lovingly call her) is a happy, clever, patient, hard working and loving four year old. I was * forced * into taking her …
My Best Buddy, My German Shepherd Dog, Max 
Here is my Buddy Max. He is relaxing on his pad after a training session. Max is complete in all of his obedience training and is doing …
My German Shepherd Riley 
This is a picture of my husband and my purebred silver German Shepherd Riley. One of his parents was white and the other the normal brown and …
this is my German Shepherd dog MAX 
hi my name is Wilson this is my dog MAX he is exactly 12 weeks old on this day he enjoys playing in water and with my other dog latte …
My Long Haired German Shepherd, Rocky 
Rocky is a three year old long haired German shepherd who is loves to play fetch. This picture was taken in Virginia Beach, VA at the corner of 21st and …
10 year old German Shepherd Angus 
This is my GSD, "Angus". He is 10 years old and still has the drive, play and love of life as he did as a pup! He is truly one of the great good will …
Our spoiled rotten German Shepherd, Toby 
Attached is a photo of our German Shepherd, Toby. Toby is 3 years old and spoiled rotten! You will often find him sleeping on the couch or …
The Story of German Shepherd Echo 
This is Echo with her human buddy Alex. Echo is a 2 year old German Shepherd that we rescued from Teddy's Rescue in Findlay, Ohio in March of this year. …
My Wonderful German Shepherd, Ari Boy 
Ari and I knew at first meeting that we were meant for each other. We both knew that we were on equal footing. We rarely had words,as reading eyes told …
Our "Gentle Giant", My German Shepherd Chance 
This is our 2 year old German Shepard "Chance". He is very good with kids, he absolutely LOVES people. From Jumping on the trampoline, catching …
My Beloved German Shepherd, Segen 
Subject: segen This dog was close to being the Anti-Christ. She was the ultra Alpha Extraordinaire. She took off every chance she …
Centurion's Journey 
On Christmas Eve 2010 I felt like my heart had been ripped out of my chest. My two year old "Max", a beautiful German Shepherd puppy that I found wondering …
18 month old German Shepherd Kai in Action 
This is 18 month old Kai. After recovering from Cancer I adopted her from German Shepherd Rescue not only to be my daily exercise companion …
My German Shepherd Molly has a cat named "Jace" 
I would like to present Miss Molly-Mae (AKA Sweet Pea or just Pea) Born July 17th 2009. In the attached picture Molly is intently looking at her cat walking …
Ruger the Magnum Pup @ 2 years old ( all grown up?) Not rated yet
Hi everyone, just letting you know that Ruger is still growing. He turned 2 in October. He stands a foot taller than my Labrador retrievers, but only weighs …
This is My AKC, UKC, Male GSD, Alpha! Not rated yet
"Alpha" is his name. D.O.B.: 12/18/2003 Owner/trainers: Vickie Duet and son Andrew Duet & as a pup with: German Shepherd Club in Louisiana! Alphas …
Our Two German Shepherd Dogs, Sampson and Delgado Not rated yet
Good Morning to you, I am sending this fall picture of our two German Shepard Dogs. They definitely love to have their picture taken. The two males …
This is Our German Shepherd Axle Not rated yet
This is our Axle. He's the center of our world!! We adopted him from our county animal control shelter in February of 2011. We knew nothing about sheps …
My Bonny at 12 Months Old Not rated yet
I did send a pic of Bonny and my wheel chair when she was 4 months old.. she has learnt many more things (house trained hand signals and then some more …
German Shepherd Dakota: The New Littlest Hobo Not rated yet
https://www.total-german-shepherd.com/my-sable-german-shepherd-puppy-dakota.html It's been a year and a half since I posted my last Dakota story. I …
My German Shepherd Xiena has the funniest character!  Not rated yet
She loves to play with pine cones, in fact she is totally obsessed with them and playing is just an understatement! As soon as I get home from work …
Our Multi German Shepherd House Not rated yet
Just wanted to share photos of our lovely German Shepherds. So here you go: This is Schatzi, she just turned two years old. She is a big ol teddy bear …
My German Shepherd Ben Not rated yet
Let me introduce my boy Ben, we have had ben since he was 8weeks old he is now 10 years and 4months old ben has always been a very loyal loving and faithful …
Three year old GSD Ki Not rated yet
This is a pic of my three year old GSD Ki. Every year my three youngest grand kids give him a birthday party, complete with a cake they decorate and party …
Kaiser my two year old black and silver GSD Not rated yet
This is Kaiser my two year old black and silver gsd.. he lives to play dress up with his four year old human.. :) he also loves his squeaky snakes. …
Caption this German Shepherd Picture Not rated yet
I thought this picture would be fun to do a caption contest. My son was taking a picture and our dog Chance sneezed. He looks likes he's laughing. …
Loyalty and Love: My German Shepherd Dog, Rambo Not rated yet
My dog Rambo is turning 3 in February. He is beautiful, intelligent and extremely loyal. I got him when he was eight weeks old. He came a long way …
Four Year Old German Shepherd, Beaux Not rated yet
Here is a pic of my fur baby. He's four year old Beaux. Beaux is our only pet. It seems like every time a camera is around he will pose and smile for …
Meet My 2 Year Old, SAR Trained, GSD Axle Not rated yet
My name is Cheryl Andrews and this is Axle, my 2 year old GSD. We are with a K9 Search and Rescue Team in Maryland and this picture was taken at my house …
My German Shepherd Dog Mika Not rated yet
Mika, our beautiful,brilliant black GS, and Striker, our amazing Pyreeness/Newfoundland mix, came to live with us both at 8 weeks old. At 6 months, our …
Sorry, Sis, but my German Shepherd did drop it! Not rated yet
My sister, her husband, and their daughter were visiting us along with their Yorkshire Terrier. My male German Shepherd was being extremely well behaved …
Another Hot Spot Remedy  Not rated yet
I just finished reading/viewing the very helpful article about hot spots and would like to post my recent experience and remedy for what I guess was a …
Owning a GSD is a Pleasure Not rated yet
I have owned 7 different breeds at different times of my life. We had a Rottweiler, Basset Hound, Boxer, Labrador, Pomeranian, English Cocker Spaniel & …
Our Brave German Shepherd Queenie Not rated yet
When I was a child we lived in the country and had an apple orchard all around us. My father and brothers were Diesel mechanics and fixed transports …
The Story of My German Shepherd Capitan Not rated yet
Growing up I had a friend named Capitan. He was a German Shepherd Dog that came from registered parents. Most of his brothers and sisters went to work …
Our Pampered German Shepherd Duchess Not rated yet
Hello, This is our lovely two year old German Shepherd girl Duchess. She's a pampered pooch that loves to go for car rides every chance she …
My German Shepherd is My favorite Pet Not rated yet
I am the proud owner of three dogs, but my favorite of them all is, without a doubt, my German Shepherd, Kona. She is almost two years old and is still …
My Sable GSDs 1st Day With Us Not rated yet
Hello all, My name is Scott this is a picture of my GSD Sable on the first day that we got her. She is about to turn 4 years old this month. …
We currently have two German Shepherds, brother and sister Not rated yet
Hello, The picture I have included is of our boy Sarge. My husband and I currently have two German Shepherds, brother and sister, named Samantha and …
My AKC White German Shepherd, Lilly Not rated yet
This is my 4 1/2 month old AKC White German Shepherd, Annie's Lillyanna of the Valley. She is super smart and a fast learner. By 4 months …
German Shepherd, Caspian, is a great babysitter! Not rated yet
Caspian is a great babysitter for a German Shepherd! Caspian is our 2 year old female German Shepherd, who loves to watch over "her new baby" …
GSD Bella is a search and rescue dog Not rated yet
German Shepherd Dog Bella is a search and rescue dog Hi there, Here is a picture of my 5 year old GSD bitch Bella. Bella is …
My Bilingual German Shepherd Karma Not rated yet
Karma--- This is Karma T. :) She is 2 years old, and extremely happy and lovable for a PPD. Karma is a working girl, loves to play Fetch,chase …
Rocky - The super German Shepherd dog!! Not rated yet
hey guys! rocky is my first GSD puppy!!! its very very active, but the only problem is that it bites us a lot! so how do i get rid of this problem? …
We share our GSD Dakota with friends Not rated yet
this is about Dakota again. We got her from a family that couldn't keep her anymore, and this little girl had lost her best friend, Dakota. …
Dargo, Our German Shepherd, is Our Pride and Joy Not rated yet
Hi There, We have a German Shepherd named Dargo. He is our pride and joy…and such a sweet, kind soul. He is truly loyal to us, and is …
Update on German Shepherd Puppy Waldo Not rated yet
hi my name is eric and here are some of my pics of waldo. when he was just a puppy i sent in a pic of him and entered him in your gsd of the …
Max the German Shepherd, My Cubicle Mate Not rated yet
This is Max. He goes to the office with me everyday and watches me work. We take lots of breaks so he can go outside a run... Specially …
Meet German Shepherd Yukon Not rated yet
This is Yukon, he is 2 yrs. old. He is our 107 lb family protection dog. He is very obedient and willing to please. All he requires is …
German Shepherd Oz Loves to Play Not rated yet
Good day to all. Here we have "Oz". He is a four year old, and boy does he love to play fetch with everything, especially his "Kong" toy. …
Meet My German Shepherd Jeter Not rated yet
Meet My German Shepherd Jeter. My name is Kurt Shoemaker and my GSD's name is Jeter. He likes to go swimming, play fetch and go go for walks. …
My Handsome German Shepherd, Alfie Not rated yet
Hi, Please find attached photo's of my handsome boy, Alfie. He is 2 years old now and still full of puppy fun. Alfie really enjoyed jumping …
Our Hero, Our German Shepherd, Shep Not rated yet
My grandparents weren't familiar with the german shepperd dog until one day one adult male showed up at their doorstep. They of course were frightened …
Our German Shepherd Nitro Not rated yet
We adopted our boy, Nitro almost 5 years ago. He was born on April 8, 2006 and we adopted him on June 25, 2006. He is an amazing dog, very smart …
My German Shepherd Puppy is My Best Friend Not rated yet
JAZZ, MY 9 YEAR OLD GERMAN SHEPPERD HAS BEEN MY BEST FRIEND SINCE WE BROUGHT HIM HOME AT 6 WEEKS. HE'S GOT TO BE HUMAN BECAUSE HE ALWAYS SEEMS …
Sascha the German Shepherd Not rated yet
HAPPY NEEEEEEEW YEAR!!! ;) PLEASE ACCEPT THIS PICTURE OF MY BEAUTIFUL PUP, SASCHA. BEST WISHES TO YOU AND YOURS IN THE COMING YEAR. …
German Shepherd Bestfriends, Aramis and Keva Not rated yet
My 4 year old girl Keva and her very best friend 3 years old Aramis. They work together on tracking, scent, agility , obedience and anything …
Rico is an awesome German Shepherd Not rated yet
Rico is about to go up for his qualification test with Search One Rescue Team. He is being currently being trained for Air Scent to find lost …
My German Shepherd Shadow is So Playful Not rated yet
My German Shepherd is Shadow she will be 2yrs old on January 14th 2011, she is so playful and likes to be centre of attention at all times! …
My German Shepherd Jack Loves the Snow Not rated yet
Hello, This is a photo of Jack, my 2 year old German Shepherd. He absolutely loves the snow and makes a perfect contrast to today's 2' of snow! …
Harvey is my GSD, my friend and my protector Not rated yet
Hello. My name is Melanie and my German Shepherd is one of the best things to ever happen to me. I rescued him from the San Diego German …
Our German Shepherd Was Tired of Waiting for Us. Not rated yet
Ellie Mae came for ride one Sunday morning with us - black & red GSD. We stopped for breakfast and left her in the truck. She decided she wasn't …
German Shepherd Guardian Angel  Not rated yet
My wife was walking our Dachshund in our Arizona mountain front yard. Suddenly, the small dog yanked on the leash barking wildly. My wife …
MY 16 MONTHS OLD GSD , ZORRO Not rated yet
I AM SENDING A PHOTO OF MY GSD , ZORRO FOR YOUR CONTEST . ZORRO IS 16 MONTHS OLD AND IS JUST A BIG OL PLAYFUL BABY . HE LOVES HIS TENNIS …
Kyra, the German Shepherd Super Model Not rated yet
I decided to see if I could get some nice photos of my girl Kyra. She was about 2 years old. There were some wild roses in bloom in my yard …
My German Shepherd Max loves to play in water! Not rated yet
Hi this is Max his now 15 months old its been a little over a year since my last submission luckily coming runner up for "cutest puppy" …
My Darling German Shepherd Puppy, Rambo Not rated yet
My German Shepherd Dog Rambo is a 10 months old puppy. You wouldn't think he is a puppy judging by his size. But he is a gentle giant. He …
Santo, a simply wonderful German Shepherd Dog Not rated yet
Totally in love with my GSD – he is 2 years old and a great companion!! Forgot to tell you about him. His name is Santo. Obviously a …
GSD Cheyenne, the biggest sweet heart you will ever meet Not rated yet
This is my 5 year old GSD Cheyenne. She is the biggest sweet heart you will ever meet! Her best friend is my 6 year old wiener dog, they play …
Our German Shepherd, Rylee girl Not rated yet
Woof! I can often be found following my mom and dad around because I'm such a curious, loving, and protective dog. From back when my dad …
Our handsome Casttello  Not rated yet
This is about our two and half year old GSD Casttello Ronaldo. Like the name he was a very good football player. Everyday he wanted us …
My GSD Cheyenne Moon <3 Not rated yet
I got Cheyenne about a year ago on April 1st, she is 5 years old now. Cheyenne came from a home were she was mainly out side in a kennel. …
"Sport" The White German Shepherd Not rated yet
Sport is amazing! He is by far the most gentle dog we have ever had! Here is a Picture that was taken on the beaches of North Carolina …
My German Shepherds, Josie and Rocky Not rated yet
Here is a picture of my "Josie". She is a mischievous girl who loves trying to outsmart me by escaping from her pen or chasing porcupines or …
My "dream" dog, my German Shepherd Luther Not rated yet
Greetings, I am attaching a picture of my Luther. He's a little over a year in a half. GSD's are my "dream" dogs. I've loved them since …
My German Shepherd Sassy Not rated yet
My beautiful GSD deserves dog of the month simply because she is amazing. She has prevented a robbery and a mugging (so she's a protector), but …
Meet Our 11 Year Old German Shepherd, Justice Not rated yet
This is Justice, she is our 11 year old German Shepherd. Born 11 years ago in a barn in Flintstone Maryland, she enjoys; hiking through the …
14 Months Old German Shepherd Zorro Not rated yet
I AM SUBMITTING A PICTURE OF MY GERMAN SHEPHERD , ZORRO , WHO IS 14 MONTHS OLD . HE IS A GOOD NATURED DOG BUT IS VERY PROTECTIVE OF ME AND HIS …
Gunter, the Scaredy Cat 120 Pound German Shepherd Not rated yet
Several years ago, when our son Jamie was two years old, he loudly announced to me that there was something with a tail in the family room downstairs. …
There will never be another German Shepherd like Niko Not rated yet
This is my boy, Niko, & me. Niko is 6 years old. He is my shadow & I am his human. Niko & I do obedience, agility, & tracking. There are …
My GSD Hunter, exceptionally clever & exceptionally friendly Not rated yet
My pet dog is an ancient German Shepherd, and you wouldn't believe how proud of him I am. He's gorgeous, to start with. Short hair, black and tan – he's …
Orion, to our eyes: "The BEST GSD ever" Not rated yet
We got Orion when he was 3 months old, my husband and I had been considering getting a puppy for us and for our 6 yr old boy. We debated on …
Our German Shepherd Heidi is Truly a Gem Not rated yet
"Heidi" in Christmas in July! Heidi is a pure breed German Shepherd. She is now 6 years old, will be 7 in November! I adopted her when …
Diezel the Old Style German Shepherd Not rated yet
Diezel is a 13 month old plush coat old GSD from old style lines. He is about 90lbs and about 30"at the shoulders. He is a very low key mellow …
My German Shepherd Puppy, Destiny Not rated yet
I always wanted a German Shepard since I was a kid but pretty much knew there was no chance of ever having one. My dad hated animals, and …
Mika the Tri-Lingual German Shepherd Not rated yet
Hi My name is Mika, I am a 3 year old female German Shepherd. I love to swim and play ball. I am very obedient in English, French and …
My little German Shepherd, Goliath Not rated yet
Goliath has been a part of my family for 4 years now. We got him from a breeder when he was 10 weeks old. He knows my every move and mood and follows me …
My Little German Shepherd, Rocky Boby Not rated yet
As i saw him my heart wanted him so i took him home that very day and named him Rocky. Rocky was a 3 months old GSD, i spend most of my time with him …
I am totally in love with my new German Shepherd, Major Not rated yet
This is Major.... time of picture, yesterday ( april 14-2010 ), time in my care 2 days. I rescued him from a job he didn't have the heart to …
German Shepherds Nadia and Zisso Play in the Puyallup River Not rated yet
I would like to enter your Photo of the month contest with the attached photo! The blanket back black and tan on the right is my female, Nadia, …
Dakota is the sweetest German Shepherd around Not rated yet
Dakota is the sweetest GSD around. Everyone who met Dakota instantly fell in love with him....He has a disposition and personality that could …
My German Shepherd "Ayla" LOVES the water Not rated yet
"Ayla" is a 2.5 year old GSD that LOVES the water. She would swim all day if she could. When she's not able to get to a large body of water, …
Our Female GSD Mandy Not rated yet
Hello, this is our female GSD Mandy. She will soon be turning 2 years old. She loves to play Frisbee with our male GSD Cody. Mandy is a very …
GSD Rayner is a sweetheart Not rated yet
Hi, This is GSD Rayner. He is 4-1/2 years old and he is a sweetheart. Rayner goes to work with my husband every day and greets everyone …
The Story of My First German Shepherd Not rated yet
I am the Alpha for my German Shepherd, Tabor. It was in final year of my college that I brought a German shepherd puppy home. It was my first pet and I …
Our 6 Year Old German Shepherd Therapy Dog, Heidi Not rated yet
Hello! I just found your fabulous website and I have been sharing it with all my German Shepherd friends. I am attaching a photo of one of …
Kohl, my 1 year old german shepherd Not rated yet
Kohl, my 1year old male Czech german shepherd retrieving his favourite stick. His stick collection is his purpose in life and there is NOTHING …
Jarvis: World's Sneakiest German Shepherd Puppy Not rated yet
At 3 months, Jarvis was a handful. Being a full-time student, it was always a challenge keeping his mind occupied. I had three other roommates that …
German Shepherd truck nut Not rated yet
zeus is my 3 year old gsd. i joke about letting him making it to see 4 it was making 1 and then 2 and 3. he is my 3rd gsd. previous were …
Our beloved German Shepherd "Dizzy" Not rated yet
Here are some pics our our beloved "Dizzy". She is a 6 yr old European GSD. She was a wedding present to me from my husband, who was not …
Our Female German Shepherd is Protective of Our Newborn Not rated yet
My husband and I just had our first child and now that he's 3 months old, we started taking him to the park with our female German Shepherd Caprica. …
My wonderful German Shepherd, Jessi Not rated yet
This is Jessi. She is 21 months old and an incredibly smart girl; very well behaved and an absolute joy to have in my life. Thank you for …
My therapy dog partner, my German Shepherd, Max Not rated yet
This is my baby Max, he and I are Therapy Partners and he is my heart and soul. The photo I would like to enter is Max 1st snow, but I wanted …
German Shepherd Sampson's 1st big snow Not rated yet
German Shepherd Sampson's 1st big snow This is Sampson's 1st big snow. He really enjoyed playing in it. He did not want to come back in …
Rebel, My Empathetic German Shepherd Not rated yet
Let me tell you Rebel is something else. I have never had a dog (I have had many in my life) that is as sensitive to the people around him as …
 Our active German Shepherd Dog, Nicoh Not rated yet
This is our GSD Nicoh (ANICOH GESCHENK VON DEN WEGEN) on a cold Halloween morning. He absolutely loves playing in the snow. Nicoh just …
My beautiful German Shepherd Rigsby Not rated yet
This is my beautiful boy Rigsby, he is 11 months old and the most loving little boy i have ever met. Recently he has be diagnosed with severe …
Comfy German Shepherds lounging on my couches.... Not rated yet
Emma, Rainier, Kira and I had just taken a long hike after several days of heavy storms. I came into the living room to find them all on …
Our Retired German Shepherd Police Officer Now Does Home Security Work Not rated yet
We got my German Shepherd when he was a puppy. He had 7 toes on one foot, so his name became Sieben, which means 7 in German. He is now 10 years old and …
Rex and Gracie, My Two German Shepherd Dogs Not rated yet
This is my Sable, 5 year old, 98 pound male German Shepherd. Rex is playing with his 3 month old German Shepherd foster sister named Gracie. …
Miss Killer, My Own German Shepherd Not rated yet
Here is "M.K." (Miss Killer). She is a 3 year old German Shepherd that loves attention. I would give the photo the caption of "Most Inquisitive." …
Garth and Guida, My Two German Shepherds Not rated yet
This Garth and Guida. Garth, on the left, is a 8 month old male GSD and Guida is 21 months old female. Everyday is a joy and a challange …
King Cody, Our German Shepherd Service/Therapy Dog Not rated yet
Our little granddaughter was diagnosed as being mildly Autistic so I wanted to get her a service dog/friend. I had read that it helps with socialization …
My Hero, my German Shepherd Therapy Dog Partner, Max Not rated yet
Max and I have been working with rescue dogs for just over two years now. We have just recently started doing GSD breed specific rescue and are loving …
Our 1 year old female GSD, Heidi Not rated yet
Here are some pics of our 1 year old female GSD . Her name is Heidi' she is the friendliest dog Ive ever known . She is good with people …
Our German Shepherd Dog, Major Not rated yet
Hello, Here is picture of my male, Major. He just turned 2, Nov 2!! Just thought it was the cutest picture because his color matches the …
My German Shepherds, Asha and Smartie Not rated yet
First Picture: Asha my two year old beauty. The biggest personality out of my group. She does everything I can ask for and learsn very quickly. …
My GSD Sean Not rated yet
Hi, Here are some photos of my GSD Sean. He is the third Sean we have owned. I buried the last Shepherd I owned over 23 years ago. I vowed …
Bella - obsession with stones saved her life Not rated yet
Bella is a female German Shepherd puppy. Eight months old, with a glossy black-backed pattern and blonde and gold markings on her belly, paws and face …
Our girl Sativa Not rated yet
This is our girl Sativa. She is a two and a half year old, beautiful sable. The love we have for this dog can't be put into words. Everyday …
My 8 1/2 year old German Shepherd Gator Not rated yet
This is a picture of Gator - he is 8 1/2 years old and loves to play frisbee. He is a well-mannered and has a laid back attitude, but is …
This is Rico.... Not rated yet
This is Rico.... Rico is 4 months old.... He comes from a strong and interesting blood line, his mother is a Philadelphia K-9 while his …
Sign up for promotions, news, discounts, and the chance to win prizes for you and your German Shepherd