German Shepherd Tricks
I simply love German Shepherd tricks! Heck, any dog tricks for that matter. But since the German Shepherd is my absolute favorite dog breed, well, I have a super fondness for them. What are your favorite dog tricks?
And that made me think - I'll bet lots of other people have loads of favorite tricks that their dogs do too. So, would you guys like an place to share them with us all here? If so, here is your chance, your stage and your opportunity. We have pulled our chairs up and wait to see what your own GSD can do.
So you have your choice of how to share here too -
1) you can write it all up and share it with us in a written story form complete with up to 4 pictures, or
2) you could share a video with us all here too - just add the Youtube embed code, tell us a little about what we'll see in the video and boom - now the world is your audience!
This is your chance to show off your dogs talents! We would all love to hear all about what kind of tricks your German Shepherd Dog or puppy has learned.
How many tricks does your GSD know? Can you explain exactly how your dog learned the tricks? How long did it take for them to learn?
---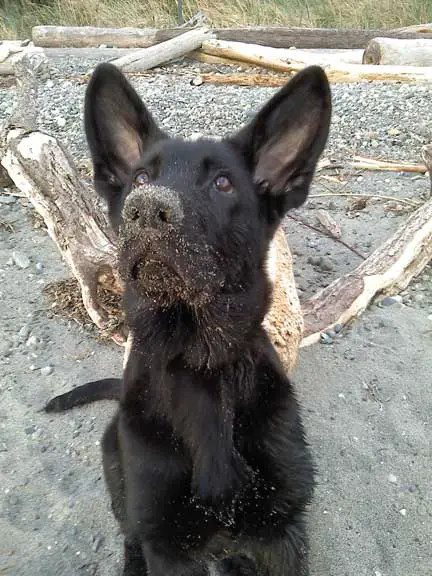 I can hardly wait to see what kinds of German Shepherd tricks your dog can do. (And I'll bet I'm not the only one too) - so submit away and let the fun begin!!

Due To The Large Number Of People Adding Stories And Pictures We Have Created A GSD Forum So Everyone Can Share Their GSD In One Place. Click Here Or The Image Below To Visit The Total GSD Forum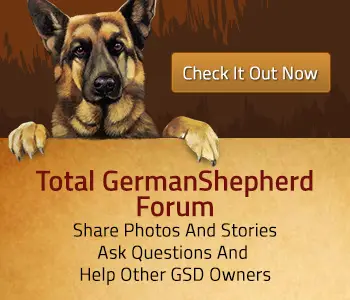 Tell us all about your favorite dog tricks!
Do you have a great story about your dogs best tricks? What exactly are they? How did they learn to do them? Got a video showing them actually doing it? Share all about it right here!
What Other GSD Lovers Have Said
Click below to see contributions from other visitors to this page...

My German Shepherd is the Greatest Dog Soccer Player Ever 

My German Shepherd Rodie is the best dog soccer player I have ever seen! Heck, in fact he is better than a lot of human players I have seen out on the …
My German Shepherd Simba Loves Football 

My German Shepherd just loves to play football no matter where he is and what the time is,and i think he is the best football player i have ever seen in …
Return from German Shepherd tricks to go to German Shepherd agility training.


"Even the tiniest Poodle or Chihuahua is still a wolf at heart." - Dorothy Hinshaw Patent, Dogs: The Wolf Within
Sign up for promotions, news, discounts, and the chance to win prizes for you and your German Shepherd