Best Pet Hair Vacuums
Are you looking for the best pet hair vacuums? As a dog owner, keeping your house looking and smelling great always proves to be a very daunting task. It requires consistent removal of pet hair, which in itself is quite annoying. And if you own a German Shepherd, then you know that they don't have the nickname "The German Shedder" for nothing.
However, let me assure you that there are several vacuum cleaners on the market that are especially geared for owners of pets and cat and dog hair that will make your cleaning task much easier.
What Are the Best Pet Hair Vacuums for Dog Hair
The search for an ideal vacuum cleaner often presents a big challenge to dog owners. However, to make your job easier, the following is a quick review of 4 of the best pet hair vacuums for dog hair we have found online. They definitely stand out as excellent choices in picking up dog hair. So let's get started: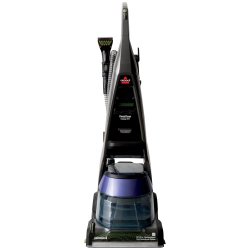 This carpet cleaner incorporates a built-in spray nozzle that allows you to disperse concentrated solution right onto your floor with just a press of a button. It offers you multiple (12 rows) cleaning bristles for lifting and loosening dirt.
The surround suction feature facilitates edge to edge removal of pet hair for a spotless cleaning. Its adjustable knob provides the option of heavy, normal and light settings, which is determined by the type of surface being cleaned. Its trapper tool features a release button that allows for effective disposal. Furthermore, it presents you with a removable basket that traps pet hair. 
However, it features a single disadvantage portrayed by its short power cord, which makes it difficult to clean over large areas. But then, you always have the option of purchasing a longer one if you'd like.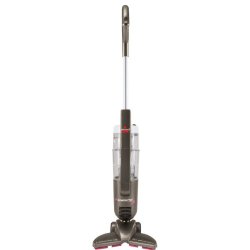 This vacuum cleaner performs well, especially on hard floors. Its compact size enables you to easily eliminate pet hair in otherwise tight spaces.
The 81L2T is light enough for easy handling. It incorporates a rotating head for effective cleaning around furniture legs. For added convenience, it comes with a dirt cup that allows for easy emptying.
The cutting-edge suction technology that takes the form of a V shape allows for effective separation of large debris from the fine ones. Nevertheless, it offers you with up to 20 feet of power cord that facilitates extensive cleaning.
The 81L2T is not without its drawback. Its separator and filters clog up quickly. However, this should not worry you as they are easy to wash out.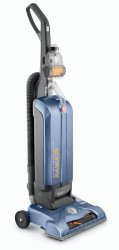 Though there are various upright vacuum cleaners that usually claim to pick up pet hair, this model stands out  in terms of power and efficiency. Among its most notable features is the Media Bag Hepa filters. This enables you to easily clean even the smallest hair particles.
Its remarkable suction power proves sufficient in eradicating stubborn pet hair. The one touch bag door release saves you from the daunting task of having to frequently remove the bag. With the UH30310, you do not have to touch the dirty bag, thanks to its clean drop-bag mechanism. Another great addition is the on/off brushroll that enables you to attain a smooth transition between various types of floors with a single touch of a button. 
The disadvantage of the UH30310 is in its weight, which makes it quite difficult to maneuver. Nonetheless, it performs remarkably and is an excellent example of one of the best pet hair vacuums available.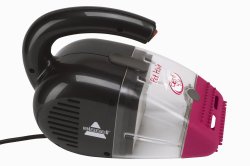 This vacuum cleaner, the 33A1, is a top choice especially in the category of Handheld Vacuums. Specifically intended for handling pet hair, it features a lightweight and compact design, which allows you to easily maneuver it as well as access tight spaces.
It provides you with an exceptional power to size ratio, which generates excellent suction. A built-in cord wrap saves you from the mess following cleaning. Its long cord enables you to clean anywhere with no worry regarding power lose. It comes with a rigid interchangeable rubber nozzle that proves valuable in tackling various cleaning tasks. 
However, the 33A1 is quite loud compared to other alternative models. But then with great power, there usually comes a slightly extra noise.
---
In conclusion, each of the vacuum cleaners above are easily accessible at amazon.com The above mentioned are definitely the best pet hair vacuums for dog hair I have researched. Their innovative features together with ease of operation makes them worth recommending for those in search of the perfect vacuum cleaner in eliminating dog hair from their home.
Sign up for promotions, news, discounts, and the chance to win prizes for you and your German Shepherd