Dog Insurance Can Help You Pay
Your Pet Health Costs
Ever thought about getting dog insurance? Accidents happen all the time and in just a moment you could easily get a vet bill for hundreds and hundreds of dollars to treat your dog who was just hit by a car, came down with parvo, needs an emergency c-section, etc. - you get the idea.
Most people would never dream of not providing their family health insurance if given the option to do so. Wouldn't you like to do the same thing for your pets?
Are you considering adding a new dog or puppy to your family? Have you thought ahead about all the potential costs? How about any dogs you currently own? What would you do if faced with any overwhelming health costs associated with any of your pets? Could you afford it?
Pet insurance can help you be protected against all sorts of unexpected veterinary costs. If something does ever happen to any of your dogs, it is important that you worry about your pet's health, not about what you'll have to do to pay for it.
Veterinary costs can add up quickly and put a financial burden on any household if a crisis comes along. Until just a few years ago, the idea of having any kind of health insurance for pets seemed ridiculous. Today, more and more people are taking advantage of pet insurance to make sure that their pet will receive the best care available in any emergency.
---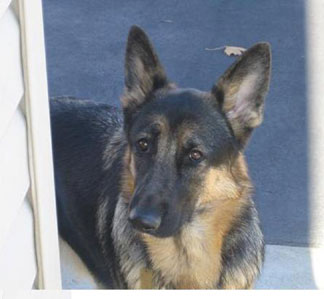 One of the biggest benefits of getting Insurance for your dog is that many of the policies available cover not only emergency care but also routine expenses to cover the costs of such things as vaccinations or routine surgery - even neutering and spaying.
Finding the best and most affordable pet health insurance plan for you and your family can be as easy as searching the internet, or picking up the yellow pages. It is also a very good idea to talk to your current vet about dog insurance to see which plans they work with and which they refer you to.
If you are the type of owner who would do whatever it took to save your pet in the event of an emergency, then Dog Health Insurance to protect all your pets health might be a wise investment. Consider this one simple fact: combined veterinarian and medication costs were well over the $10 billion mark this past year alone.
---
Keep in mind, there are several things to think about before you buy pet insurance:
1) Check all pet insurance companies you're interested in with your state insurance department first to see if they are registered with your state regulators.
2) Shop around to find the best company for you and your needs possible. Find out whether or not the insurer offers discounts for insuring multiple pets, etc.
3) Like all types of insurance, check the policy carefully and understand all the exclusions and terms.
Health care is expensive. Buying Dog Health Insurance is a very practical way to cut back on the cost of possible veterinary expenses down the road, be it routine visits, or to care for injuries.
Click Here to look at some PetPlan insurance policies

---
Return from Dog Insurance to GSD medical emergencies


" I think we are drawn to dogs because they are the uninhibited creatures we might be if we weren't certain we knew better." - George Bird Evans, "Troubles with Bird Dogs"
Sign up for promotions, news, discounts, and the chance to win prizes for you and your German Shepherd