German Shepherd Rescue Stories
Would you like to read a few German Shepherd Rescue Stories? We'll list several of them below - feel free to read as many of them as you like.
All of these rescue stories that you see below have been sent in to us and so we decided that we'd like to share them with you too. Rescuing any dog is a great thing to do and we appreciate all these people that do it each and every day. Just keep in mind here though that we would like to keep our dog stories related to those of you who have rescued German Shepherds or German Shepherd mixes now or in the past since that is the focus of our website here.
And these kinds of stories are amazing to read too. They are often interesting, funny and inspirational as well. I know from past experience that I have always loved listening to stories about people and their dogs and how they came to be together too. So I figured that others would have this same interest in amazing dog stories.
So, enjoy reading as many of these GSD Rescue Stories as you would like - who knows, the next time you visit we'll probably have even more listed here. This will definitely be a page that will be in constant change and that's the way we like it! So enjoy reading, and please, if you get the chance, please support your local dog rescues and humane societies in your own area. And maybe you can come back later and share your own story about you and your own experience in rescuing your own dog.
Due To The Large Number Of People Adding Stories And Pictures We Have Created A GSD Forum So Everyone Can Share Their GSD In One Place. Click Here Or The Image Below To Visit The Total GSD Forum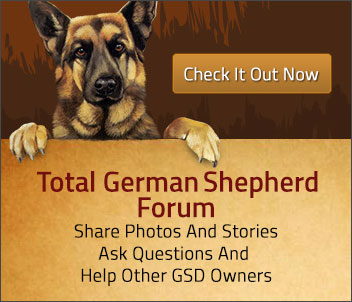 Have A Great Story About a German Shepherd That You Have Rescued?
If you have a great German Shepherd rescue story then please share it with us! Many readers share their own stories with me all the time about rescuing their own German Shepherd. Now you can do the same - virtually anytime - right here.

No need to email me anything additionally, just type your German Shepherd rescue story in the form below, add a picture if you'd like, click submit and you're done! Easy, schmeazy!

Just follow the instructions on the form below:
What Other Visitors Have Said
Click below to see contributions from other visitors to this page...

Click below to see contributions from other visitors to this page...

Our German Shepherd Dog, Cajun 
My girlfriend and I were calling around to the animal shelters looking for a german shepard puppy. We talk to the animal shelter, but they didn't have …
German Shepherd Frontier Town Find! 
On a drive in the Adirondacks a few weeks ago with my family I noticed something large moving about down a back dirt road by Frontier Town in North Hudson, …
Apollo - Rescued hours before he was to be euthanized. 
June of 2012 I came upon an Animal Services site and noticed a GSD that was in VERY rough shape. To add to all his health problems, he was also a senior, …
Mom and the German Shepherd puppies we rescued 
My husbands mother has a GSD that she bred to "settle" her down. (Didn't work by the way.) When Sheba was been bred mom was diagnosed with breast cancer, …
My New German Shepherd Rescue, Lexi 
I had a German Shepherd as a child, but as an adult had had only cats. When we finally decided it was time for a dog I told my husband I wanted another …
We Rescued a Scared German Shepherd 
Well, there was this German Shepherd that live under my father's work trailor. My dad's friend, Tim, was heading home. He had no idea a dog was watching …
Bannon the crazy :) German Shepherd 
Let me tell you the story of my best friend... I have no idea how old she is, vet said somwhere between 2-5. She acts like she's 80. She was heartworm …
Our New GSD, Payton 
His name is Payton named after the great Walter Payton of the Chicago Bears. He is between two and three years old. We got him through a dog rescue …
Update on Sky the Rescued White German Shepherd 
Well,I'm still here gonna be 4 yrs in june and now weigh 111 pounds. My family have taken very good care of me & I'm all they saw long ago in that starved …
The Story of German Shepherd Dog, Kaylee 
It is my pleasure to tell you about my experience with my German Shepherd Dog, Kaylee. My sweet little Kaylee was six years old when I took her into my …
German Shepherd Fritz, Our New GSD Rescue 
Let me introduce you to Fritz. We adopted him almost 2 months ago from a local GSD rescue and now can't imagine life without him. He was not treated …
No Regrets Behr-Behr 
Nine years ago I walked through the local Humane Society's helping my Mom pick out a cat. I had only just lost my first dog Jack and was still grieving …
How God Decided For Me: The Story of Max, My German Shepherd 
This is a most bizarre story! It is the clearest sign from God ever sent to me. I guess He decided what my direction in life should be...and not what …
Buying to Rescue my German Shepherd Brody 
I am from Ft Rucker, Alabama and at the time I had two GSD's (One I had bought through a wonderful Breeder and one I was fostering until I found a home) …
German Shepherd "Cali" is definitely a rescue success story 
Hello-- I would like to enter Calypso for the GSD of the Month Photo Contest. She is a 2 year old GSD that I adopted from the Mid Atlantic …
GSD puppy Koda was born deaf, and it saved his life 
I am involved in dog rescue, and this is Koda's story: Koda was born deaf, and it saved his life. He was a singleton puppy born to a backyard breeder. …
That's my Baby German Shepherd!!!! 
I lost a GSD eight years ago, to a neighbor giving him poison and I have been praying for another GSD, preferably long coated. Well, I answered …
Our rescued GSD Diesel has completed my family 
When I saw your GSD contest online I couldn't help but enter our beautiful German Shepherd and share his heartwarming story. After years …
Blockbuster Baby 
I was with my brother celebrating his 23rd birthday. We decided to visit the local Blockbuster video store to rent a movie for the evening. …
A New Friend 
Word of mouth is a funny thing. Over three weeks ago, my sister called Jeffery and I to tell us about a dog that was at VanBuren County Animal Control …
Dumped German Shepherd Puppies 
Just over three weeks ago I received a call from the vet I used to work for,(I'm a retired tech). He said someone had dumped 2 pups and he knew …
My German Shepherd, Rocky 
My dog is 6 mths old. I rescued him from a shelter after his owner was killed in a car accident leaving behind 4 puppies. He was one of the …
Saving Spock, a German Shepherd Rescue Story 
I work at San Jose Animal Care and Services ("the Shelter") and foster for a couple of rescue groups in the Bay Area. About 4 months ago I heard …
My German Shepherd Recues: Lady, Baldwin and Rose 
Two years ago I found myself alone. Recently divorced, and my buddy Amber, a 15 year old lab mix had to be put down. She could no longer walk, see or …
German Shepherd Gracie comes home 
There are many ways to find the perfect canine companion. For me, it has always started with a puppy. A puppy is pretty much a piece of fine wood waiting …
Alli the German Shepherd 
we adopted alli from the pound. A breeder could not sell all his puppies and gave them away to the pound. Alli got her name because when …
My GSD Puppy Kota has the sweetest disposition 
Hey! My little girl is 4 months old. Her name is Kota and I rescued her at about 6 or 7 weeks of age. She wouldn't have made it if I didnt. …
My Wonderful Rescued German Shepherd, Mia 
My GSD Mia, originally accompanied a homeless guy in Cape Town, South Africa, wherever he would go. Long story short, this guy passed away, …
Rex and Lily, My Senior German Shepherd Rescues 
I was fortunate enough to stumble upon a wonderful GSD rescue site in WA state. From them I have adopted two elderly GSDs. Lily is 8yrs and Rex …
We adopted German Shepherd Dirk 4 Years Ago 
We adopted Dirk 4 years ago at our local shelter (where many of our German Shepherds come from) - he is now 6 years old. All of our German Shepherds …
My German Shepherd Seren's Amazing Life 
I was in the market for my first german shepherd 3 and a half years ago now, working in my local pet shop, a customer passed the number of a breeder along …
White German Shepherd Sky - Becoming More Beautiful Than Ever 
Hi all, I'm now 2yrs old. It has been a tough 2 yrs,and I still have a few small issues,nothing we can't over come,like all the rest. When …
My Beautiful German Shepherd Joe, Lost and Found 
I am honored to spend my time with a beautiful black lost and found shepherd I have named Joe. He was found on the highway by some kind soul …
Unwanted German Shepherd 
Hello, I would like to share a story of an UNWANTED German Shepherd puppy. I am a proud owner of 2 GSD dogs whom I adopted through Humane Society 3 …
My Own Perfect German Shepherd Dog 
Aiden is a 10 month old purebred German Shepherd Dog. I adopted him at 5 months old, after he was returned to his breeder by his previous owner. …
I found Our German Shepherd Ned on Tax Day 
I found Ned on April 15, he was sitting outside the doors of the Community Center where I work. He'd been sleeping in our dug-outs for about a week. …
The Good & Bad of a German Shepherd Rescue 
I want to start this by saying that Rescue is definitely an important aspect of saving so many dogs on general, and that there are so many out there that …
Zeke the German Shepherds Rescue from a Kroger Parking Lot 
My husband and I were semi-new to the area of Nashville, TN. We had just moved into our first house and were looking for the nearest grocery store. …
Our Korean Kill Shelter German Shepherd 
My wife is in the Army, and I am a former Marine, now a contractor for the DoD. For easter this year I really wanted to get a new puppy for …
My German Shepherd Rescue Emily 
I lost my best friend Rudy to cancer in January. She was a nine year old female GSD and was an amazing animal. After a few months I discovered …
I rescued my German Shepherd, Black, from a veterinary clinic 
Wow, what can I tell you about my german shepherd. I guess I'll start at the beginning. His name is Black. An odd name maybe but he's …
My Black German Shepherd, Little Stickman 
We rescued our beautiful black GSD about 3 years ago. I told my husband "for just one month" and you know how this has ended. Sticky went …
My German Shepherd Rescue 
Last year I really wanted a dog for Christmas. My parents said it was best I got one in the summer so I could train it. Either way, I knew I …
Our 2 year old female German Shepherd, Mika 
Hi, my name is Mika. I am a 2 year old female German shepherd adopted from the Westside German Shepherd Rescue when I was was a couple of months …
Introducing my K9 officer dropout - my adopted German Shepherd, Casey 
Hi there, in 2000 I adopted a GSD that had come from a shelter, tho she had been in training to be a K9 dog, she lacked the focus to be a K9 …
German Shepherd Booda - the untold story 
My fiance and I rescued a (vet guessing) 3 year old GSD. He is black and tan and well to say the least afraid of everything. To start from the beginning …
Our German Shepherd Jack - He chose the right home. 
About 3 years ago, I was walking our Beagle out in the front yard, right before bed. There were no porch lights on, so it was pitch dark outside. …
One Mitzvah Leads to Another 
A year ago I dropped by our local animal shelter to make a donation and say hi to a friend who was the manager. I was leaving early the next morning for …
GSD Zeus' Story 
Dear Friend, Attached please find a photo of our beloved GS, Zeus. We rescued him about 7 weeks ago from Las Vegas German Shepherd Rescue. …
My 1 year old GSD rescue Emily 
Hi! I'm including a picture of my 1 year old GSD rescue Emily. I think she's beautiful and she likes to be outside to get her picture taken. …
Maximus Prime, Our German Shepherd Rescue Not rated yet
This is Maximus Prime, he came to live with our family 2 years ago as a rescue dog, he has the most amazing temperament and shares his home with 2 cats …
Zohan Maccabee Canine Psychic Extreme  Not rated yet
Zohan is a 3 year old male GSD.. who I believe called to me while I was driving down the road near the animal shelter, I know this sounds crazy but ..here …
My German Shepherd Dog Pepsi Not rated yet
HELLO EVERYONE LET ME TELL YOU ABOUT 2 TIMES MY GSD DOG RESCUED MY LIFE 1.THERE WAS A THIEF AT OUR HOUSE AND THE THIEF WANTED TO MURDER …
German Shepherd Lucky's Story Not rated yet
Lucky was rescued by us last Thanksgiving. The Wednesday before Thanksgiving, she wandered onto a high school campus in Cerritos, California. …
Born in Texas, Rescued in Spain, Returns to America. Not rated yet
I rescued Tessie from a military dog rescue center in Spain in 2007 where she was being put up. Fortunately I discovered her there before any …
Our German Shepherd Rescue, Axel Not rated yet
I've attached a picture of our newly adopted dog, Axle. He's approximately 4 years old according to the vet's estimation. He was picked up …
My German Shepherd Neffie - RIP Not rated yet
My husband and I adopted Neffie, a one year old spayed female GSD from the Elmsford Animal Shelter in January 1991. She was the only dog there not bothered …
From Trash to Treasure Not rated yet
Our girl's Name is "Layla" or "Layla Sunshine the Wonder Pup". I had been activly looking for a GS, perferably a female. We knew we wanted to rescue …
TATTOO A PET NATIONAL RECOVERY SERVICE Not rated yet
ALMA WAS STARVED, ABANDONED ALONG WITH ANOTHER G.SHEP LEFT TO DIE IN THE SNOW AND COLD OF CLAREMORE OK. HER OWNERS STORY IS HERE, AND DETAILS …
My Girl Echoe Not rated yet
this is my girl echoe. I got her as a rescue she was four months old when got her and NO manners It took a few to get her to behave but we …
GSD Leila's Lucky Day Not rated yet
In November 2008, we lost our 9 year old GSD. He was the second GSD we had owned, and the second to die right at the 10 year mark. We said then that we …
Meet Our Rescued German Shepherd, Luca Not rated yet
Hello, My name is Amber and I would like to be included in your GSD of the month contest. The photo attached is of Luca (GSD) and Talia (Husky …
The German Shepherd who started it all ... Not rated yet
My parents divorced when I was young and my mother didn't want to go out to work and leave my brother and I with a minder, so she ran a small guesthouse …
Meet 1 1/2 years old German Shepherd Calypso Not rated yet
Meet Calypso!!! She is 1 1/2 years old. I am a foster for a local GSD rescue and Calypso was pulled from animal control (they found her …
My name is Beau and I am my mommy's shadow Not rated yet
Hi, my name is Beau. I am 9 years old and was rescued from a shelter 3 years ago by my two wonderful owners. I wasn't the most cooperative …
My Own German Shepherd of My Dreams Not rated yet
Hello, Here is my rescue GSD, Sam. She is 4 years old and we brought her home from the ASPCA just under a month ago. For a dog who has had …
Intelligent and Athletic, Our German Shepherd Dog Luna Not rated yet
Hello Total-German-Shepherd.com, This is my father and I's German Shepherd Dog named Luna. We picked her up from the Marin Humane Society …
My German Shepherd puppy and her sidekick, Kyle the cat Not rated yet
Hi, Attached is a photo of my German Shepherd puppy named Patsy. She is pictured with her sidekick, Kyle the cat. They are best buddies! …
I have grown into a beautiful German Shepherd Not rated yet
Hi, My name is Sky (the one in Harness) I was a rescue,I was found by this great family in a small bedroom with 3 large grown dogs. I was …
I cannot imagine my life without my rescued GSD, Scarlet, AKA: Scarlicious Not rated yet
Hello - Attached you will find a picture of my GSD, Scarlet. I got Scarlet from the Speaking of Dogs rescue group in Toronto, On in November …
Christmas Boy Shep Not rated yet
My husband's friend who does house clean outs for hud housing found a homeless guy with a german shepherd. He did not want to bring the dog …
Up date on my rescue GSD SKY Not rated yet
Hey everybody. Please read on to find out a little more information about a rescued German Shepherd that we had been told about earlier - here …
Jakie the wonderful German Shepherd rescue! Not rated yet
My daughter rescued Jakie from a verrrry busy intersection of two divided 4-lane streets in a large city. She got him over to a residential street and …
Ranger and Cedar - rescue dogs Not rated yet
Ranger = Black GSD found abandoned as a puppy almost frozen to death. No papers of course – vet and local breeder feel he is all GSD but no …
Rescued German Shepherd, Saydi Not rated yet
I'd just lost my two husky mix brothers a week before, but I couldn't bear not rescuing another dog in their place - my female Pit Bull, Sapphire, …
Meet our GSD Rescue, Ruby Not rated yet
Ruby is 17 months. She was abandoned in South Carolina. I adopted her from a dog kennel in Little Falls NJ. She lives with a poodle, …
---
---
Return from German Shepherd Rescue Stories to German Shepherd Rescue


"Happiness to a dog is what lies on the other side of a door." -- Charleton Ogburn Jr.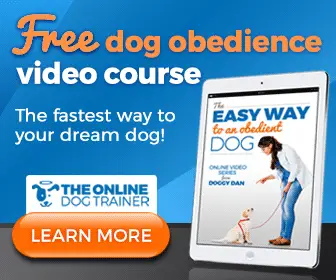 Sign up for promotions, news, discounts, and the chance to win prizes for you and your German Shepherd