Rescue GSD Tyson
Hi everyone,
Read on to learn the story of rescue GSD Tyson, Here is a story submitted by a reader of Total German Shepherd - shared with each of you of her life with her new rescue German Shepherd, Tyson. Enjoy her wonderful story -
Dear GSD lovers,
My name is Julie Tripp, I live in Brisbane , Australia. I came across your website by accident and thought I would enter my beautiful boy "TYSON" in your GSD of the month.
I have only had Tyson for six months, I got him through a rescue site on the Sunshine Coast.
He was ten months old when I got him and had been tied up on a property 24/7 from eight weeks old.
The man who owned him was a schizophrenic so only Tyson actually knows what sort of life he had.
I have a fair idea from the way he acted within the first few weeks of getting him. He had no social skills at all, had no idea what affection was, didn't know what a toy was, didn't know what a bone was and most certainly didn't know what a bath was. He was totally ignorant of life in general.
The first time I walked him, he shuddered at cars, bikes,people,garbage bins left out for collection and pretty much everything, its been a long hard road for both of us but with a lot of love,patience and consistency he is now 99.9% he is still learning to be social with other dogs although he is fine with our Son's dog "ZOEY" they just love each other.
---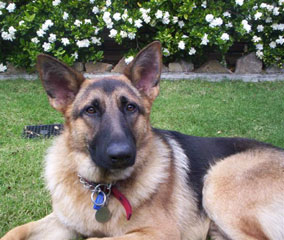 I have been taking him to obedience classes every Saturday since I have had him although now it is mainly refresher classes, but I still take him every week, he enjoys it and so do I.
Between my Husband and I, he has an hour walk every morning and an hour walk every night, but it's the weekends he loves the most because we take him to the beach for a big swim and walk for miles along the beach front, then we buy him an ice cream and he just loves it! He has turned into the most loyal, loving and confident dog and when we walk him now he is out front and not afraid of anything, he is King of the road.
Best Regards
Julie Tripp and rescue GSD Tyson
Return from rescue GSD Tyson to Arthritis in the GSD


"If you wish the dog to follow you, feed him." - Unknown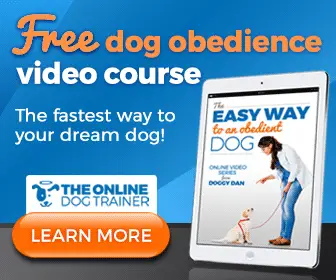 Sign up for promotions, news, discounts, and the chance to win prizes for you and your German Shepherd