My name is Beau and I am my mommy's shadow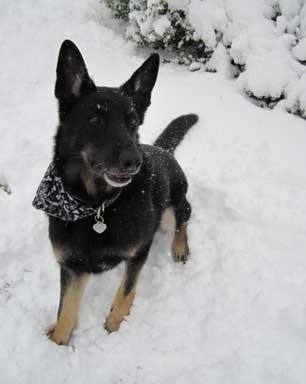 Hi, my name is Beau. I am 9 years old and was rescued from a shelter 3 years ago by my two wonderful owners.
I wasn't the most cooperative dog at first, in fact, they called me the Italian Shepherd because I was very stubborn, but I learned that they loved me and wanted to take care of me.
I love my new home and am mommy's shadow. I follow her everywhere, even if she just shifts on the couch to get comfortable, I get up...just in case she is getting up for something, I like to be ready.
I'm a beautiful German Shepherd, one of a kind, and I hope I can win this contest. I'm a pretty special dog with a lot of love.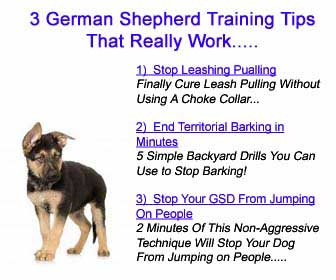 Total German Shepherd
:
Hey there. I just love those pictures of Beau - he is soooo cute! Thanks so much for taking the time to come here today and share your German Shepherd Dog Beaus story and pictures with us all. Looks like he really enjoys the snow too.
It sounds like you have adopted a wonderful life long friend. Good for you both! I really love reading these German Shepherd rescue stories too.