Meet our GSD Rescue, Ruby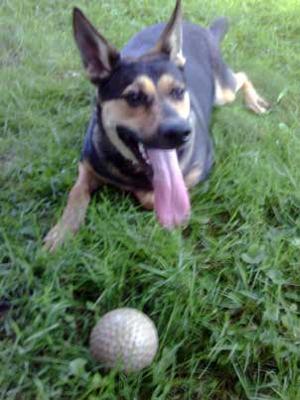 Ruby is 17 months. She was abandoned in South Carolina. I adopted her from a dog kennel in Little Falls NJ.
She lives with a poodle, a pomeranian and a cat. She loves playing fetch but is still reluctant to give up the ball.
She is very loving and wants to make us happy.
Total German Shepherd
:
Hey there. It is good to hear about GSD mix Ruby. Thanks so much for taking the time to come here and sharing your German Shepherd Dog rescue stories with us all today. Love the picture - Ruby looks soooooo comfortable just hanging out there with her toy!
Join in and write your own page! It's easy to do. How? Simply click here to return to GSD Rescue stories.
Sign up for promotions, news, discounts, and the chance to win prizes for you and your German Shepherd