Our 2 year old female German Shepherd, Mika
by Catherine Lelah
(Woodland Hills, Ca)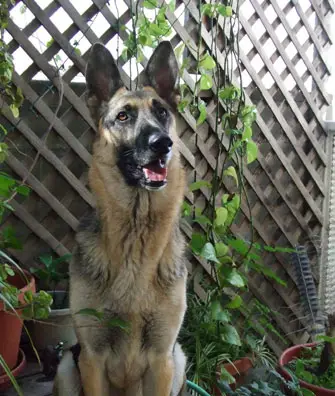 Hi, my name is Mika. I am a 2 year old female German shepherd adopted from the Westside German Shepherd Rescue when I was was a couple of months old.
I still act very puppyish at times.
I am a trilingual dog, meaning I understand commands in French, English and German. I am a very active swimmer, I love to do agility, hiking, tracking and bite work.
I go for my walks every morning for a couple of hours as soon as the sun comes up.
Total German Shepherd
:
Hey there, Catherine. It is good to hear from you all the way over in California. Thanks so much for taking the time to come here and share your German Shepherd Dog rescue story with us all today. Mika looks soooooo happy! Love the picture