My German Shepherd Dog Pepsi
by Jennifer
(liverpool)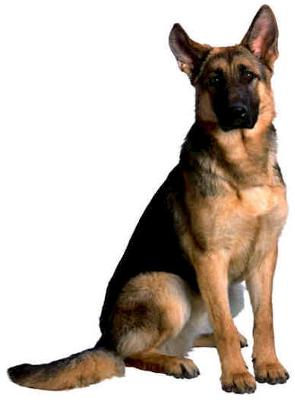 HELLO EVERYONE
LET ME TELL YOU ABOUT 2 TIMES MY GSD DOG RESCUED MY LIFE
1.THERE WAS A THIEF AT OUR HOUSE AND THE THIEF WANTED TO MURDER ME MY DOG CAME AND SCARED THE ROBBER AWAY BY SHOWING HIS MASSIVE TEETH. :P
2. I WAS SKIING DOWNHILL AND THERE WAS AN AVALANCH SO MY DOG CAME AND KEPT ME WARM
GOD BLESS ALL GSDS
Total German Shepherd
:
Hey, Jennifer! It sounds like you indeed have a hero dog on your hands! And a furry fairy Godmother/father too.
And I do think you should definitely give your German Shepherd Dog Pepsi a few extra treats and a super big hug from me for going above and beyond the call of duty. What a wonderful story. And what a lucky person you are to have such a wonderful and incredibly brave and helpful German Shepherd Dog as Pepsi.
And I do agree with your statement - "GOD BLESS ALL GSDS!". Hear, hear! It's always so nice to hear about all our hero German Shepherds out there - especially the ones that are usually just our companions and pets. What wonderful, intuitive, loving and heroic animals these German Shepherd Dogs can be. And when treated with love, compassion and kindness there is just no limit to what they can truly accomplish.