The Story of GSD Sky
Here's another wonderful story of a rescued German Shepherd - the story of rescue GSD Sky sent in by one of our readers, Debbie Mc. I hope you enjoy reading it as much as I did.
Hi my name is Sky, I was rescued at 13weeks (starved and skin and bones) My family took me in and boosted me up to the beautiful guy I am today at 1yr.
I lived in a bedroom with 3 grown dogs (a pitbull,a large lab, and a grown german shepherd) I got very little to eat, mostly dirty baby diapers & garbage when the big dogs got into the garbage.
I was scared of every thing and did not know what grass was, it took a lot to help me, but my family saw I was something special in me.
Look at me Now!!!!I hope to be in the winnings,so my family can bragg how truly beautiful I am (they do any way).
Sky
Ps: I am a keeper.........
---
Total German Shepherd:
Sky, Thank you so much for sharing your story with us. I am so glad a nice family was able to rescue from your past situation. I can't wait to hear what else life has in store for you now that you have such a great new home.
Keep us up on your new life and please send us some new pictures whenever you all have the time. And I'd like to take the time to say thanks to all our visitors for reading along with us. If you get the chance, please come back often to see what else is going on in our growing German Shepherd Dog community.
BTW, please tell us also exactly what you think about the above story by leaving some interesting comments below. So now it's all up to you. Share with us as you'd like, read the stories of others, watch a few German Shepherd videos and see what experiences others have had with their own German Shepherds. Thanks for visiting us here at Total German Shepherd.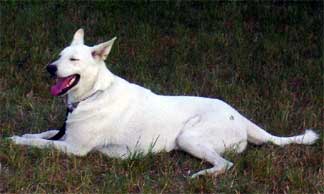 Retrun from The Story of GSD Sky to German Shepherd Rescue Stories


"It is the way of a dog that if he is hit by a stone, he bites a fellow dog." -- The Zohar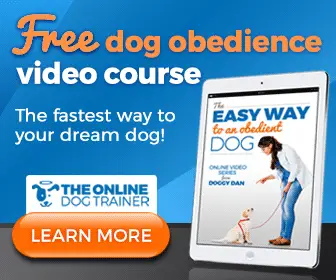 Sign up for promotions, news, discounts, and the chance to win prizes for you and your German Shepherd