Scarlet - Our Southern German Shepherd Lady
by Andrew
(South Carolina)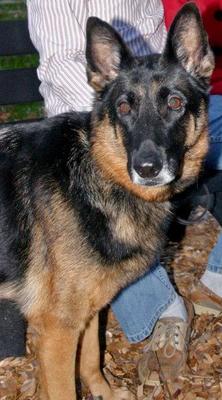 Scarlet the German Shepherd Dog
We came across Scarlet at a pet adoption event and could not leave without her. She had been abandoned and experiencing horrible ear infections and hot spots. She is doing the best she ever has! A southern lady!


Total German Shepherds
: Hey Andrew,
Bless your heart for rescuing that sweet little lady Scarlet. She is one gorgeous German Shepherd and I bet she will make you a great pet.
I hope the transition is going well with all of you. Best of luck with her - I hope her hot spots and ear infections get better soon. A good vet can help you get those under control pretty fast.
Continued success and thanks again for sharing your German Shepherds story with us. German Shepherds rule!!