German Shepherd Nike is a Very Loving Dog
by Pat Huculak
(Canada)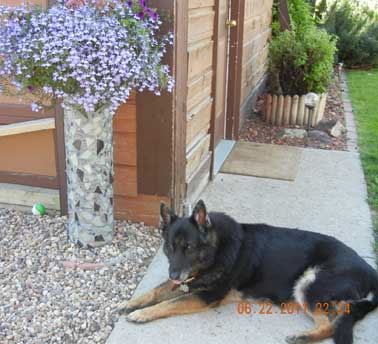 My dog's name is Nike, she came to us in 2001 and will be celebrating her 10th birthday this September 19, 2011. We were told by a breeder that she is a Black German Shepherd.
Nike is a very loyal and loving dog and we are as devoted to her as she is to us. She is very gentle when necessary (she lives with a cat) but is extremely protective of our family.
She is very smart as most shepherds are but has a very short attention span for play. She has a job to take care of us and she does it very well and that is her first priority.
In short she is a beautiful animal, inside and out. Can you please enter her picture in the contest for a copy of royal canin's encyclopedia. Thank,you.