My German Shepherd Kodak is Super Smart
by Brittany Cole
(US)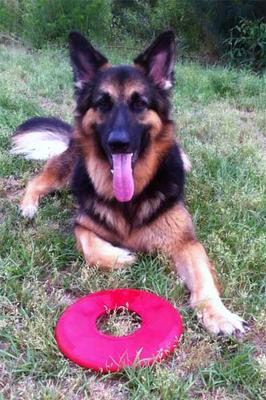 This is my best friend Kodak. He is a 4 year old long haired german shepherd weighing in at 95lbs. He is truly mans best friend.


Kodak enjoys playing frisbee, swimming in a creek, running along side my bike, long walks and most of all his tennis ball. He is super smart which sometime causes him to get in trouble, like when he opens the bathroom door only when someone is in there haha.
I am so grateful to have Kodak in my life. He has all of the personality traits that a GSD is supposed to have. He is very loyal and loves to be by my side and will do anything to make me happy.
Kodak even gets protective if he thinks someone is going to hurt me, but calms down when I tell him it's okay. Everyone should be as privileged as I am to own a GSD!
Brittany Cole