Bosley, our 5 yr old GSD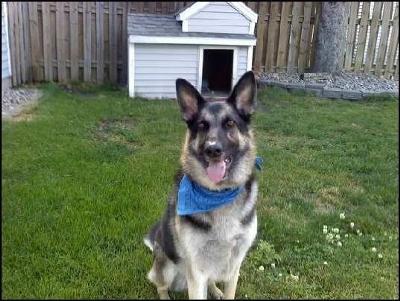 Bosley
Bosley has been in our lives for a little over 5 years and my husband and I couldn't imagine it any other way.
He is the sweetest, most well mannered dog I've ever had and I love the way he looks at us with his all-knowing eyes.
I like to take him with runs with me because I know that he will always protect me even though he is a giant baby (90 lbs).