Our German Shepherd, Houcks Hero Hercules
by Ruthie Oliver
(Hinsdale, NY)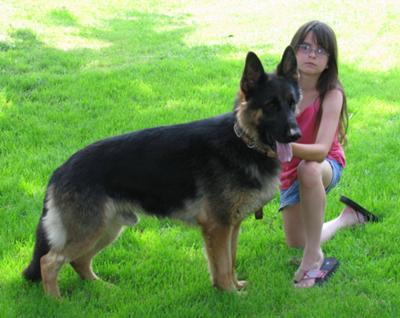 This is our wonderful Houcks Hero Hercules with our 9 year old daughter Chardonay Oliver.
Hercules father is a Steinquelle, his grandfather is a Fichtenschlag, Farbenspiel.
Hercules is 3 years old and he is a trained guard dog, as well as an active herding dog.
He loves his family and will protect them no matter what. He has grace, beauty and brains and he passes that on to his offspring.