I am totally in love with my new German Shepherd, Major
by Debby Maraspini
(Walnut Grove, CA)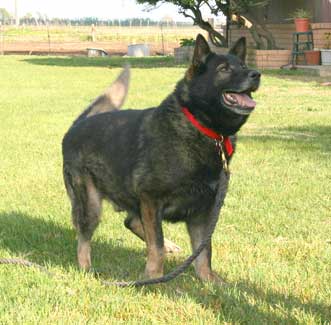 What a guy!
This is Major.... time of picture, yesterday ( april 14-2010 ), time in my care 2 days. I rescued him from a job he didn't have the heart to do.
He was a guard dog for the last 2 years, hardly any human interaction. Before that, I just don't know what his life was like.
He was purchased from an unknown breeder / trainer....
He is a total love, we are getting to know one another, and he absolutely adores this big wide world he has probably never seen....fetch seems to be what he lives for at this time :)
I am totally in love with this big guy.
Debby M