My GSD Thinks She is Human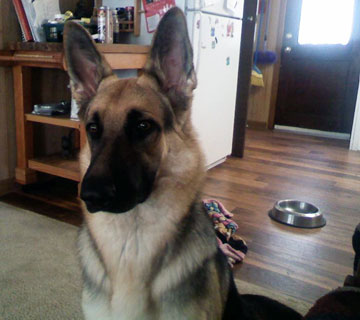 This is my female German Shepherd. Her name is Callie Renae Pate. She loves her daddy and honestly thinks she is human.


Her personality is priceless and if she could I believe she would replace me so she could sleep next to her daddy every nite! She weighs around 95lbs and has a Great Dane brother who is quickly catching her in size….
Jessica Pate