My big, bad, beautiful, black German Shepherd is a Justin Bieber fan
by Monte Pack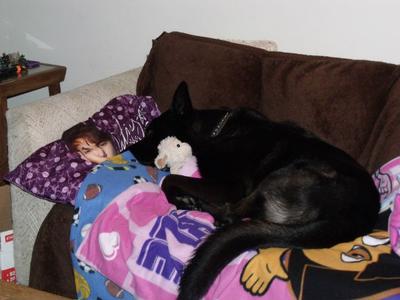 check him out :)
Here is another pic of my fantastic Smokey! I must admit that I am a little ashamed that my big, bad, beautiful, black German Shepherd seems to be a bit of a Justin Bieber fan and likes to cuddle with my daughters stuffy.


My kids like to sleep in the living room on weekends so they can stay up and watch tv and I guess ol Smoke likes it too. I hope you all like the picture and Ill try to send more later.
As usual GSD's rule!
Monte Pack