GSD Cheyenne, the biggest sweet heart you will ever meet
by Sami Vann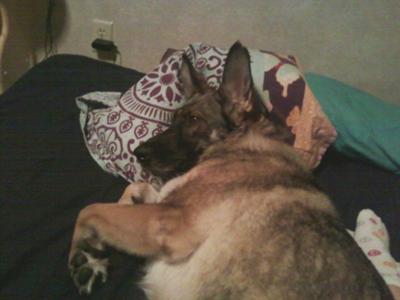 This is my 5 year old GSD Cheyenne. She is the biggest sweet heart you will ever meet!
Her best friend is my 6 year old wiener dog, they play tug of war together, and love to take naps together =)
Cheyenne enjoys long walks and a fetch! Cheyenne follows me room to room, she never strays to far from my side.
Cheyenne is defiantly one of a kind and my best friend!
Join in and write your own page! It's easy to do. How? Simply click here to return to GSD Stories.
Sign up for promotions, news, discounts, and the chance to win prizes for you and your German Shepherd