Our German Shepherd is Such a Ham!
by Jennifer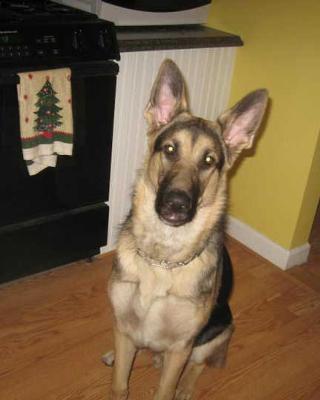 Here are some pictures of Mr. Orr.
He is the most fun loving loyal dog in the world.
The first picture I asked Orr to sit pretty, when I ask he usually turns his head and smiles. It's the cutest thing.
The 2nd picture I asked him to say cheese and he stuck out his tongue. What a HAM he is!!!
The 3rd picture he said mom no more pictures please, I'm tired. This is how he sleeps. He loves his face buried into the couch. The Boston Terrier is his cousin and they were tired from playing all day.