Cheyenne, My Rescued German Shepherd Dog
by brunsink
(el paso, tx)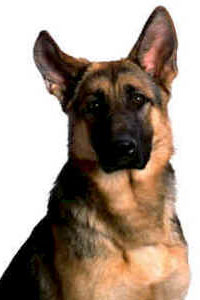 We adopted Cheyenne in November 2011 from the el paso, tx humane society. She was a yr old when we got her and is an amazing dog! She acts like a golden retriever, just loves attention and is so loving but she is also super protective.


When my 2yr old nephew comes over to swim, she gets so stressed out that he might drown that she throws in all inflatable inner tubes that we have around the pool and will jump in(she hates the water) just to pool him out. I will never understand how ppl can get rid of their animals but she is truly a blessing to our family
Total German Shepherd
:
Bless your heart for rescuing your new dog Cheyenne. I am sure she will prove to be a great blessing to all your lives - it sounds as though she already is.
Remember, German Shepherds are herding dogs, that's one reason why she's running around the pool so much when your nephew is in the pool - plus they are naturally protective towards their family pack so your Cheyenne is just trying to do her job.
Keep her busy, give her lots of exercise and attention and I am sure she will fit in with your family as though she has always been there. Good luck with your new dog - I wish you, your family and Cheyenne all the best!