Our Mouthy German Shepherd Pup :)
by Linda
(Glasgow)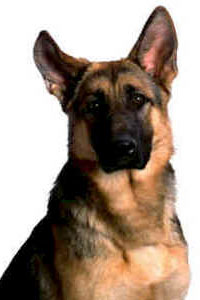 This is my new baby, Sasha, we have had her for 3 weeks now and just adore her!! She has a fantastic nature and has already accepted my children (one at 6 months the other is 5) as her family!


Sasha is our first GSD and I would recommend the breed to any young family!
She has a terrible habit of mouthing! We have tried a selection of different toys however she seems more content to chew mine and my partners hands! She never mouths the children yet can't seem to play with my partner or I without mouthing!
She is enrolled in puppy classes but they do not commence until 21/7! Can anyone tell me is this a commen problem and how do we get her to enjoy a play with it leading to mouthing!! Xx