My German Shepherd :)
by adam rea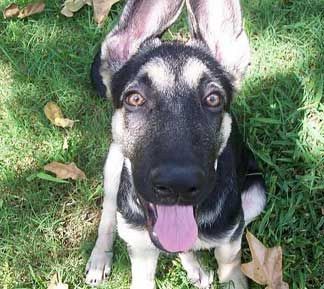 This is Grizzly! He is a wonderful, fun loving, ENERGETIC dog.
He is now a little over two years old. This picture was taken in his "awkward" stage. He is protective, loyal, loving and very aware of people and other animals.
His favorites would most definitely be squirrels, t-bones, and drinking out of running water hoses to escape the hot texas heat.
THANKS!, Adam