My German Shepherd Shadow is So Playful
by Mrs Annie James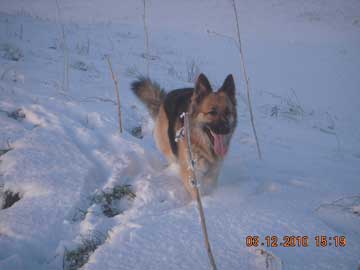 My German Shepherd is Shadow she will be 2yrs old on January 14th 2011, she is so playful and likes to be centre of attention at all times!
Her favourite game is football I would say she was a footballer before a dog.
Shadow is like her name she follows the family everywhere she would run from her own shadow!
We like to call her Basil because her tail is so bushy and looks like Basil Brush she always has it held high a wagging at all times. Best dog ever!
Join in and write your own page! It's easy to do. How? Simply click here to return to GSD Stories.
Sign up for promotions, news, discounts, and the chance to win prizes for you and your German Shepherd