Meet Our 11 Year Old German Shepherd, Justice
by Troy, Donna, Alexander & Zachary
(Baltimore Md)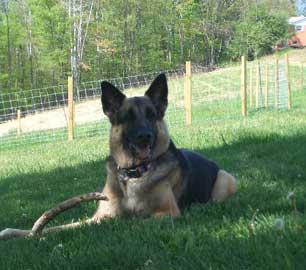 This is Justice, she is our 11 year old German Shepherd.
Born 11 years ago in a barn in Flintstone Maryland, she enjoys; hiking through the woods, swimming, fetching sticks, windsurfing in the convertible when the tops down, and being a second mom to our 2 boys Alex & Zach.
Justice is a true member of our family.