Assistance in Acquiring a GSD pup
by Chris Taylor
(Naples, Florida, USA)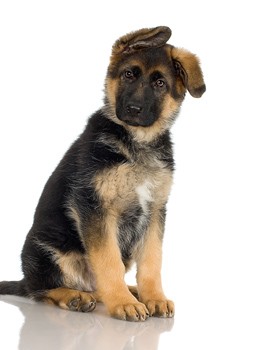 If anyone can help me I would be forever in your debit. I am a disabled veteran and I need a service dog to assist me.
I do not need a seeing eye dog as I have no problems with vision. I need one that I can train to assist me in picking up items I drop like my wallet or cane, assist me when I need to get up by bracing and allowing me to push down on them to steady, bring the phone and to get help in a emergency along with assist me with my PTSD.
I have had German Shepherds for most of my life and my last had to be put to sleep because of surgical complications. I am on disability so I am unable to buy a puppy but I am able to afford to maintain it , give it regular vet checks and medications to prevent it from becoming sick.
I am actually embarrassed to ask this but I am in a real need. If anyone has a very calm and gentle puppy they would give me please let me know. I would love to have a male but I am not choosey.
If it is a puppy that the markings cause it not to be show quality that is not a problem.
Thank you and God Bless,
Chris Taylor
[email protected]