Old Shepherds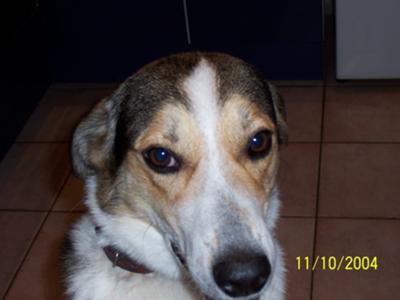 I have an eight year old shepherd/whippet mix. Until last week he could come jogging with me (6-8 km) every second day. Now I have to wait for him to catch up.
when we go for a walk he sticks close by rather than going off and coming back. Does age creep up so quickly?
Total German Shepherd:
Yes, it can slip up on them (and you) quite unexpectedly sometimes. I had almost the same exact thing happen with one of my German Shepherds a year or so ago.
One day she was fine (she was around 8 at the time), playful as usual, then the next day she acted like she had bit hit with a "elderly stick" - she could hardly get up, acted like an old lady of about 90 and took a long time once she got up before she was even near her usual self out walking in our yard.
Turns out she had arthritis - and probably had had it for some time before almost "falling apart before my eyes" that day.
Now both my girls, almost 10 now, are on daily glucosamine supplements and they're both, especially the one who had such an issue weeks earlier, very much back to their regular "pre- arthritic" schedule of play, etc.
Have your dog checked out by your vet and I certainly encourage you to get your dog on glucosamine also as soon as possible and I bet you'll be surprised by the changes in just a few days. Good luck.