Petshop Owner has confused me too much about my GSD puppy
by Puneet
(New Delhi, India)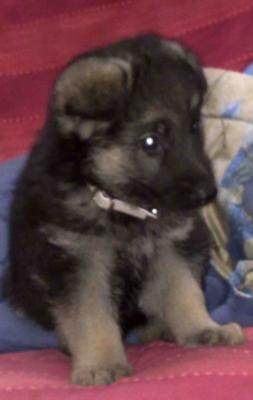 Hi, I recently bought a german shephard puppy from a pet shop. But Pet shop owner has left me confused about certain things


1. I was told by the petshop owner that I should
not take the puppy out of house for 3 months even
for potty walks, as it will make him prone to
Diseases. I seriously dont think this is true, but then i am not an expert.
2. I live alone in an apartment and work at nights. I spend most of the day time with my GSD when i am at home. When i leave for work, i come back in like 9.5 hours. Is my schedule ok for my GSD?
3. When should i start training for my puppy?
Total German Shepherd
:
Well, as far as the taking your puppy outside I don't understand exactly why the pet shop owner told you that unless there are certain diseases that are happening in your area that he knows about that you don't want to get your GSD puppy around. And if that's the case I would certainly make sure that you get your puppy
Vaccinated
properly to keep your puppy from getting many of these communicable diseases that can thrive in certain areas.
You didn't mention how old your puppy is so I'm assuming it's under 8 weeks judging from the picture. At any rate, check with your local veterinarian for more info on what the proper
vaccinations schedules
are in your own area.
As for your work schedule, that is certainly not the best but not the worst I've heard of either - especially concerning the fact that you're gone for so long. And you didn't mention whether or not someone else was taking care of the puppy during that time while you are at work.
If someone else is taking care of the pup during that time you are gone then it wouldn't be such a big issue. But the puppy will have to poo and pee during that time, may get hungry and will certainly want some human companionship even if it does sleep a good bit while you're out.
And that's too long time for a puppy to hold it, etc. So if you currently don't have someone watching it for you at work maybe you can find someone who will help you at night with your baby.
And as far as training goes, you didn't mention what kind of training. As far as
potty training
goes, start that immediately. You need to teach the puppy what to do and where to do it from an early age. Be consistent and be patient because it doesn't happen over night.
And as far as dog training goes, for example, simple obedience, I would say 8 weeks of age or so is a good time to start or any time after that. I'll place a couple of banners below for potty training and
obedience training
in case you'd like to learn more about it on your own.
Good luck with your new German Shepherd - I hope you have many years of happy companionship.