I want to know what kind my dog is? Is it a German Shepherd?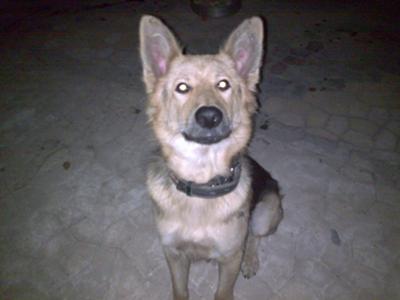 My new dog
I got a dog from a shelter but they did not know what kind he is, He looks like german sheperd but with a shorter mouth and ears,and a smaller body,
i tried to search the net but it did not work although i found that he looks a little like the pioneer german sheperd but with the discriptions above.
there is a pic attached.ty
Total German Shepherd
:
Yes, there is German Shepherd in there (along with a few other things, but who cares about that)....
Your beautiful new companion is a German Shepherd mix for sure. And what nice ears he has! Lovely dog.
Good luck with your new German Shepherd rescue. If you can, get him into some training classes or some sort of working dog activities and mold that working background into a wonderful companion you can be proud of and rely on.
I hope you do well with him and I wish you both the best.