change of diet and frequency for my 17 week old GSD
by John Lentz
(Huntington, West Virginia)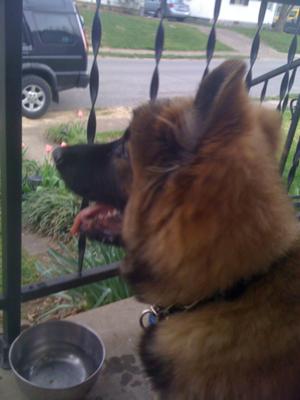 My GSD puppy just turned 17 weeks old. Right now, I feed him twice per day and he is 50 pounds without any fat on him.
He is very active and I need to know from you all when do I changed his feeding frequency to once per day and how much do you all recommend that he be given?
thanks, John Lentz
Total German Shepherd
:
My 2 girls are almost 10 years old and I still feed them 2 times per day. There are so many benefits to breaking the meals up but most especially to keep a GSD from bloating, that is another reason to break the meals up.
If you must change the feeding schedule I still think you're way too early into it to think about it at this time. Your GSD puppy is still a baby so don't start thinking about changing to one meal per day if you have to until your GSD puppy is at least 16-18 months old because even at that point your GSD is still immature.
But if you don't have any other reason to stop feeding your dog in more than one meal per day other than the fact that you think you should, then I would recommend you keep your puppy/dog on at least a 2xs per day schedule from now on.