Question about my white German Shepherd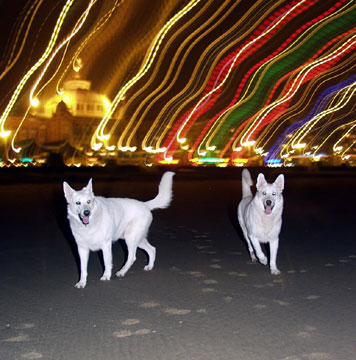 i have a almost one month year old shepherd. when she sleeps she suddenly gets up and sticks her tongue out and and starts breathing hard.
she also seems like she pants (i dont know if spelled right. its like she breathes hard) is this normal?
Join in and write your own page! It's easy to do. How? Simply click here to return to GSD Questions Form.
Sign up for promotions, news, discounts, and the chance to win prizes for you and your German Shepherd