Training and Discipling a 9 year old German Shepherd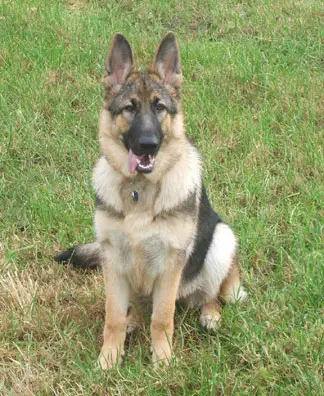 We recently adopted a 9 yr old male german shepherd. He was crated all his life and was never neutered.
He destroys everything and he won't listen when we try to tell him no. He gets into the trash, he gets into the laundry, he eats soap, he shreds anything that can be shredded, even soup cans.
He goes potty in the house and follows after us and won't leave our sides. He whines if we close the door to keep him out of the bedroom. We have a 3 yr old female shepherd which we had before we got Jake.
How do we train him to listen and behave? They both need it but he's the worst.