Why has my German Shepherd shed every single one of her nails?
by Sam
(Burbank, CA)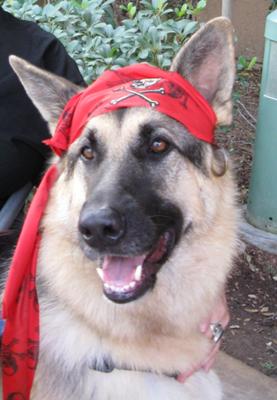 Phoebe walks all over Disneyland as well.
Hello there and thank you for your time.
My Vet could find no infection or cause for the fact that when she was three, my GSD Phoebe started shedding all her nails one by one.
The Black nail would split down the center on the bottom and then moved upwards and off as a new, thicker, white nail grew out from underneath starting with and including the dew claws. It was painful for her at times while some just fell off without our even knowing it.
Over a period of a year she has shed all the nails and now has heavy white nails that seem to no longer grow! They look sturdy enough but I am worried this could be a problem later on. Still, the vet tells me she is in perfect health and she certainly seems to be happy with no foot, pad or nail problems.
Does ANYONE have any idea what this is or what could have caused it? I want to be preemptive if this could be an ongoing thing.
Thank you so much,
Sam and Phoebe