Fluffy Puppy Hair - Do GSDs lose their puppy fur?
by Mark
(Houston, TX)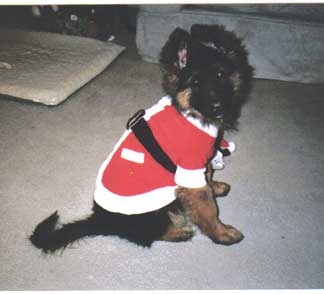 A good friend of mine just adopted an 8 week old German Shepherd Puppy that was found as a stray (so we're not sure if the puppy is indeed a GSD or mixed). The foster parents tried to find the real owners, but no one ever came forth.
The puppy is fluffy as can be, and in the photos and videos we have seen here on the site, it appears that puppies do start off fluffy and eventually start growing their adult hair. Does the puppy fur actually fall out and then the adult coat grows in, or does the fluffy fur become one of the coats, or does the fluffy fur mean that the dog is actually a long hair GSD?
I have visited my friend so much now and played with the puppy, that I've gotten "hooked" on doing research to learn more about the GSD. All of my experience has been based on my two dogs that I adopted which are lab mixes, so learning about the GSD has been exciting and new.
Thank you for any direction you can give us.