What is the temperament of Sable German Shepherds?
by Cathy
(North Carolina)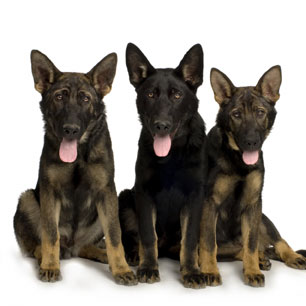 We have a 3 yr.old female Sable German Shepherd. She is loving with us but with strangers, she barks and runs.
She can be down-right mean to other dogs. She's stubborn.
I had someone tell me that Sables come from a white Shepherd parent and a Black Shepherd parent. That they are mean and aggressive.
We have had this dog since she was 12 weeks old. Recently we have added a new dog. They go from playing to she's attacking him.
The breeder we purchased the Shepherd from has recently gotten into a lot of trouble. The parent dogs weren't on site.
I grabbed the only puppy that didn't have any ticks. What is the temperament of Sables?