is my german shepard purebread
by kerryann mcneill
(tranent)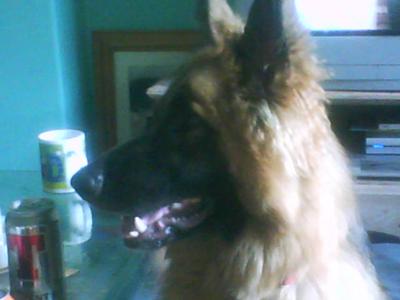 heidi
when a got my dog i never got papers with her and the person that i got her from has moved away and he says that shes purebred could u have a look at the picture and tell me what u think


Total German Shepherd
:
Just going on the picture you've sent I would say that it does appear to be a full blooded German Shepherd Dog. And in this case she appears to be a long coated German Shepherd, some people call them long coats, I have always referred to them as "coated" German shepherds.
Check out the following pages to read more about this kind of German Shepherd - along with her coat type and info about other GSDs:
Coated German Shepherd!
Plush Coat German Shepherd!

Grooming The GSD

German Shepherd coat colors
Hope this helps, good luck with your new German shepherd. Enjoy having her around - she is definitely a beauty (from what I can see of her)!