11 month old gsd alsatian shedding lots of hair from 2 back legs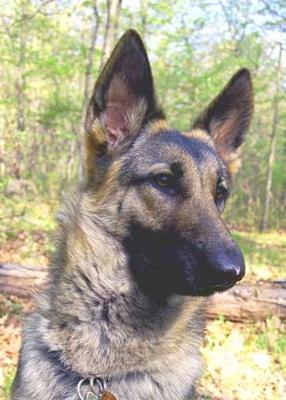 lots of hair shedding from back legs of my gsd alsatian she is 11 months old, this is my first gsd


i have her for the past 6 months, she his highly distructive such has making holes in the wall ripping the linoleum certain areas when its fix she return 2 or 3 occacion to the same spot rip the linoleum she was a gift.
she has toys, i walk her 2 times a day, we live in a large 3 room apt she has access to be free.my gran kids in a few days will staying a short while with us age 7 years 3 years.
Total German Shepherd
: The shedding is normal - best described, when your GSD loses its coat in clumps it is when German Shepherds lose their undercoat - this is called
blowing coat
.
And concerning the behavior problems - your German Shepherd is bored - and not getting enough exercise. 2 walks a day are no where near enough exercise for an 11 month old
German Shepherd puppy
.
And if you don't provide enough exercise and/or training your German Shepherd puppy will find other ways to use up all that pent up energy - and often times it is in a destructive manner. Give the German Shepherd puppy more exercise - play with her a lot more - wear her out and you'll have far less behavior problems.
And last but not least - don't forget the
dog training
either. This is such an important part of owning a German Shepherd. They are incredibly intelligent dogs and need a job. These dogs don't come pre-trained.
Sign up for a puppy training class ASAP - it'll be the best money you ever spent - but if you want to do it yourself - check out the
dog training
banner above from a really good dog trainer on the internet. Good luck!