Dry skin lumps, scabs? at base of tail on 6 mos. old GSD! Help!
by Mark Schulte
(Dunedin, Florida)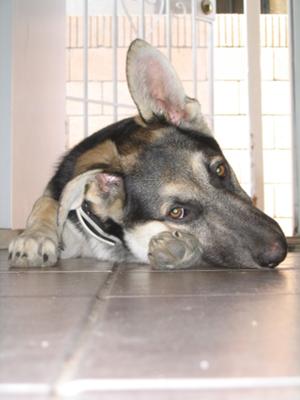 Hi my 6 mos. old black and red, "Sarge" developed dry, lumpy, spots at the base of his tail and up to his hips. Very dry, and itching. Lots of dandruff, shedding. What should I do?


Total German Shepherd
:
Please get that puppy to the veterinarian asap to have that checked and to get something to treat it, poor baby!
I'm sure it's just miserable and a condition like that will not get better on it's own. In fact if left untreated the puppy might even scratch itself bald in some places and that will only cause more itching, more scratching, more insects, and possibly even a bad infection.
Get your GSD puppy to the vet asap! Please! And let us know what the vet says is going on with your baby when you get the chance.