how to stop my gsd chewing
by tammy
(nottingham)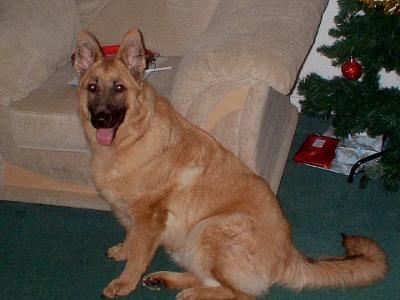 i have an 8mth old gs bitch and she is chewing things up constantly, she never chewed much before but over the 2 weeks she is chewing everything in sight , how can i stop her?

Total German Shepherd
: I can tell you in one word (well, make it two): Dog Training. Your intelligent German Shepherd puppy is bored and needs lots (and I do mean lots and lots) of exercise and plenty of dog training.
Sign up for a dog training course in your area asap - best idea. That way you'll both be trained and it'll be the best money you ever spent and your time will be rewarded for years to come.
But if that won't work for some reason and if you want to learn more about dog training on the internet on your own, there is one course I recommend to you below. If you want to learn more about this particular dog training course just click on the graphic below.
And good luck - please don't give up on your puppy - she can learn and get past this stage with help from you and a good dog trainer.