My German Shepherd Puppy is Biting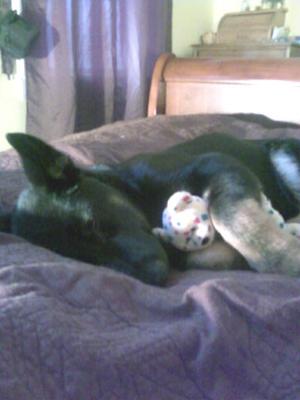 I have tried to use puppy language and have followed your technique with our puppy and have had no luck.
He is now 4 months old and when I try to correct him he takes a stance and begins to aggressively bark as if he is going to attack.
I love our puppy and for the most part he is gentle, we do not play tug-of-war or wrestle with him. Do you have any other suggestions?
Thank you,
Jeaneene Solano
Total German Shepherd
:
The best thing I could ever suggest to you would be to get your GSD puppy into a training class (you too) ASAP! Either in a real physical class at someones business, or by having a trainer come to your house to work with you both or through buying a training class for home use.
But training is needed - German Shepherds are really smart and need training - and if you don't get the puppy under control while it is small you will be setting yourself up for real problems a few more months down the road when the dog grows into a full grown adult.
And here is one dog training home course below that you may want to check into right now. Good luck.